Environmental Impact
For 110 years, Goodwill® has been an entrepreneurial leader, environmental pioneer and social innovator of the "reduce, reuse, repurpose" practice.
Goodwill diverts more than two billion pounds  of clothing and household goods every year from landfills by recovering the value in people's unwanted material goods. In the process, we create job-training opportunities as well as entry-level and skilled green-collar jobs for people in need of work.
Join the Donate Movement
Your donated goods have the power to make a difference in people's lives, strengthen communities and create a healthier environment. In 2010, Goodwill launched the Donate Movement, a corporate social responsibility platform and public awareness movement that focuses on the positive impact donating has on the people and planet.
Visit http://donate.goodwill.org to learn more about Donate Movement partners and to calculate the human impact of your Goodwill donations.

Goodwill Industries International Goes Green
Caring about the environment is an integral part of Goodwill Industries International's triple bottom line. To demonstrate our commitment to staff, service recipients, vendors and the public, we have placed increased emphasis on implementing sustainable building and operations practices at our office location in Rockville, MD.
Learn about our on-site initiatives (PDF) to operate more sustainably.

Goodwill Industries International  Named Certified Green Business by Montgomery County, MD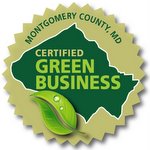 In January 2011, Goodwill Industries International was named a certified green business through the Montgomery County Green Business Certification Program. The program recognizes businesses  that have taken voluntary steps to protect, preserve and improve the environment. GII was commended for demonstrating a commitment to environmental stewardship, and praised for its extensive sustainability policies, energy management initiatives and recycling programs.
SmartCEO Magazine Celebrates Goodwill Industries International's Commitment to Sustainability with EcoCEO Award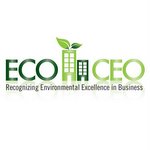 Goodwill Industries International received the 2010 EcoCEO Award from SmartCEO Magazine in the implementer category for medium-sized businesses and nonprofits. The awards recognize Washington, D.C., area businesses and nonprofits that are implementing environmentally responsible products, services and technologies into their operations.
Goodwill Industries International Offsets 100 Percent of Energy Use with Wind Power
In 2010, Goodwill Industries International signed a two-year green electricity purchase agreement with Constellation NewEnergy to supply renewable energy certificates (RECs) sourced from wind-renewable resources to offset 100-percent of its energy use. The purchase increases the amount of pollution-free generated electricity put into the energy grid and decreases the amount of energy sourced from fossil fuels.
Goodwill Industries International Receives EPA Green Power Partner Designation
Goodwill Industries International was named a U.S. Environmental Protection Agency (EPA) Green Power Partner in March 2011, based on its purchase of 100 percent wind energy. Goodwill was praised for its commitment to reduce the risks associated with climate change by supporting technologies that are more sustainable for businesses and communities.