Laura Walling
Director of Advocacy and Legislative Affairs
Posted: December 5, 2013
The Thanksgiving holiday fell later this year, which caused retailers great alarm since there would be six fewer shopping days left between Thanksgiving and Christmas. Congress is also running out of time between the holidays to accomplish their year-end goals, and yet they aren't feeling the same level of angst. There are a number of unfinished items to work on but given that the holidays are upon us, I feel the highlights are best depicted as the Twelve Numbers of Congress. Sing along if you'd like.
Posted: November 20, 2013
As nonprofit organizations like Goodwill continue to meet increased demand for services and labor to raise the necessary funds to meet those needs, Congress should seek to encourage everyone, regardless of income, to give more to charitable organizations. Any caps or limits placed on the charitable deduction will undermine the incentive effect, thus reducing charitable giving and hurting nonprofits. At a time when the nonprofit sector continues to see an increased demand for programs and services while public funds are being reduced, our elected officials should support policies that encourage all Americans to give more to charitable organizations and protect the people we serve.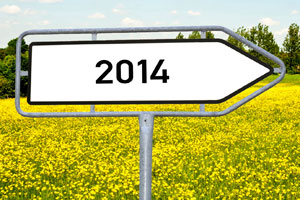 Posted: November 7, 2013
Following Election Day, headlines are dominated by outcomes, voter turnout and even thoughts on the next major race.  As important as casting your ballot may be, voting is just one of the many ways we can be engaged in the legislative process. Throughout the year, you can meet with your lawmakers, attend hearings, provide testimony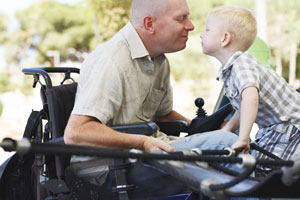 Posted: October 24, 2013
Goodwill® agencies around the country have joined the efforts to promote October as National Disability Employment Awareness Month. As the month comes to an end, you have the opportunity to continue to support the rights of people with disabilities by urging your Senator to support the UN Convention on the Rights of Persons with Disabilities (CRPD).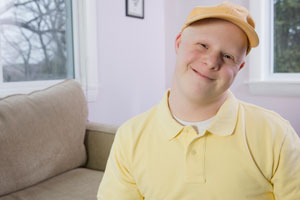 Posted: October 10, 2013
The government shutdown has kept 800,000 federal workers from going to work every day. However, even when the government is running, nearly 80 percent of people with disabilities don't have a job to go to and aren't participating in the labor force. Goodwill Industries® is proud to support National Disability Employment Awareness Month (NDEAM). This year's NDEAM theme is "Because We Are EQUAL to the Task."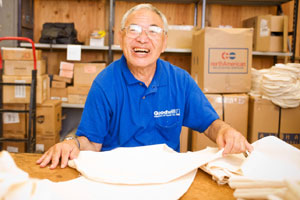 Posted: June 27, 2013
In 2012, Goodwill® agencies provided job training and employment services to more than 6.7 million people. A service provided may be as simple as helping someone brush up on their interview skills, improve their résumé or learn about LinkedIn since they were recently laid off from an engineering position after working for 30 years. Or it may be a more intensive service such as working with someone with a disability who may need a job coach and an individualized employment plan.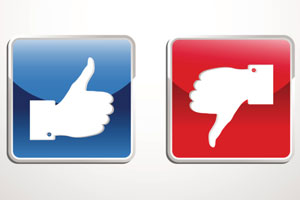 Posted: June 13, 2013
Twice a year, I sit down with my team and we discuss goals, strengths and areas for improvement as part of our company's performance review process. It is the season for mid-year reviews and Congress should have theirs. As voters, we "hire" these elected officials for the job and as all good supervisors we should be providing feedback often.
Posted: May 16, 2013
Today, Goodwill® advocates from around the country will visit Capitol Hill and meet with hundreds of lawmakers to advocate for federal investments in programs that leverage Goodwill and benefit the people we serve, and the reauthorization of the Workforce Investment Act (WIA). You can take part in the Goodwill on the Hill Virtual Advocacy Day to make your voice heard!
Posted: April 18, 2013
Like many Americans, the Boston Marathon bombings have led me to experience a roller coaster of emotions. One journalist noted that marathons are a place where news bumps into you. One doesn't have to seek out a story. A colleague from another organization asked me if I had a standard presentation on incorporating stories into advocacy and I pointed him in the direction of our My Story initiative. I ask you to share your uplifting story, think about how you weave those stories into your advocacy, and be sure to recognize when news bumps into you.
Posted: March 28, 2013
My Facebook feed was filled this week with posts and pictures of people commenting on the recent cases before the Supreme Court. I walked past the people who lined up for days in order to get a glimpse of the oral arguments, and I started to think about what motivates them to take action. Why aren't people showing the same level of engagement when it comes to issues before Congress?