Seth Turner
GII Sr. Director of Public Policy
Posted: November 14, 2013
This week, as Congress prepares for another effort to stabilize the nation's fiscal outlook, a new report illustrates the impact that recent cuts to discretionary programs – including job training programs operated by Goodwill – has negatively affected people. "Faces of Austerity: How Budget Cuts Have Made Us Sicker, Poorer and Less Secure," was released by NDD United, an alliance of more than 3,200 national, state, and local organizations – including Goodwill Industries International (GII) – working to prevent more harsh cuts to core government functions.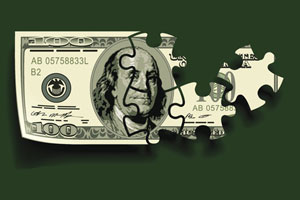 Posted: October 17, 2013
Once again, Congressional leaders have reached a temporary last-minute deal to avert economic Armageddon. In other words, with Congress punting the ball, the game has been extended into another overtime period. While the media's focus on these political dramas appears like bad reality TV, the real-world realities are felt in local communities served by Goodwill® agencies. From employment opportunities for people with significant disabilities, veterans services, low-income housing, income tax assistance programs and more, local Goodwill agencies, their employees, and the people Goodwill serves are experiencing the pinch caused by the recent government shutdown.
Posted: October 3, 2013
Four days in, the government shutdown has resulted in heavy political posturing and little hope for a solution. In addition, the debt ceiling will soon be reached, adding yet another layer to a bitterly partisan fiscal fight. Clearly, these are difficult times. The optimist in me hopes that the current impasse will prove to be our leaders' rock-bottom moment. Perhaps the self-inflicted damage caused by the shutdown, and God forbid, debt default would serve to show the brinksmen on both side of the aisle their error in putting politics in front of policy.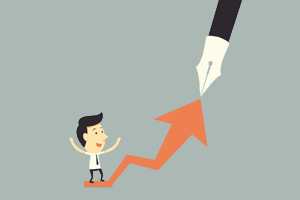 Posted: August 15, 2013
A recent column, "Building America's Workforce," appeared in a publication commonly read by Congressional members and staff alike. The author, Thomas Hilliard, a senior fellow in workforce development policy at the Center for an Urban Future, discusses the pressures that obstruct our nation's job training system from producing a workforce with the skills that businesses need to compete in the global economy. These pressures include the skills gap; a disjointed, multi-piece skills-building system; and underfunding.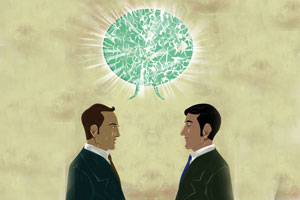 Posted: August 8, 2013
As discussed in last week's blog, the Senate Health, Education, Labor and Pensions (HELP) Committee recently cleared legislation (S. 1356) that would reauthorize federal investments in the nation's core job training programs. With the House having passed its Workforce Investment Act (WIA) reauthorization bill on March 15, the HELP Committee's action sets a new high-water mark in the decade-long effort to pass a reauthorization bill. Yet two significant obstacles remain before final passage.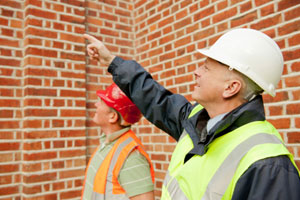 Posted: August 1, 2013
Yesterday, the Senate Health, Education, Labor and Pensions (HELP) Committee voted 18-3 to advance bipartisan legislation (S. 1356) to reauthorize the Workforce Investment Act (WIA). WIA was enacted in 1998, and has not since been reauthorized. As a result, the law is long overdue for an update. Goodwill supports the bill as written and is urging the Senate to quickly bring the bill to the Senate floor.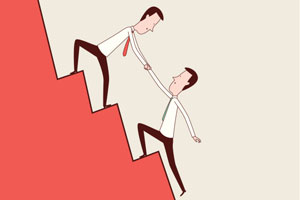 Posted: July 18, 2013
In recent years, the pool of resources for human services, including job training, has been steadily evaporating despite increased need. In the case of job training, federal funding for job training has steadily eroded over the last decade. Since 2002, funding for the Workforce Investment Act's (WIA) core funding streams has declined by $1 billion — more than 25 percent. Meanwhile unemployment was 5.8 percent in 2002, compared to 8.1 percent in 2012. As a result practitioners are asking themselves, "How do we do more with less?"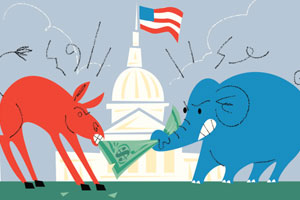 Posted: July 11, 2013
This week, Senate appropriators are working to advance a bill that would provide $164.3 billion in discretionary budget authority for the U.S. Departments of Labor, Health and Human Services (HHS), and Education. Compared to the FY 2013 level, the amount proposed by the bill would result in a $156.5 billion increase. In addition, the Senate bill is nearly 26 percent more than the $121.8 billion provided by the House version. Beyond this week, the prognosis for the bill's advancement is murky.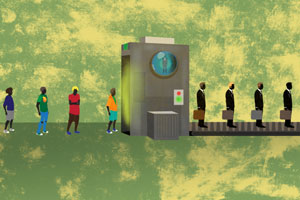 Posted: June 20, 2013
It has been 15 years since Congress enacted the Workforce Investment Act (WIA), the nation's primary job training law. Back then, the U.S. had a budget surplus and the unemployment rate was 4.4 percent. Today, the nation is slowly recovering from the worst recession experienced in a generation and unemployment is stubbornly declining from the peak it reached during that time. Needless to say, the law is long overdue for an update. The Senate Health, Education, Labor, and Pensions (HELP) Committee held a hearing today to consider how WIA could be improved to better develop a skilled workforce for a competitive economy.
Posted: May 30, 2013
Earlier this week, members of Congress observed Memorial Day in their home states and districts. Meanwhile, advocates for programs funded through non-defense discretionary (NDD) spending remain concerned about the country's political and economic outlook. "Non-defense discretionary spending" is such a wonky term that it can lose its meaning during the process. In an effort to