Advocate
The Thanksgiving holiday fell later this year, which caused retailers great alarm since there would be six fewer shopping days left between Thanksgiving and Christmas. Congress is also running out of time between the holidays to accomplish their year-end goals, and yet they aren't feeling the same level of angst. There are a number of unfinished items to work on but given that the holidays are upon us, I feel the highlights are best depicted as the Twelve Numbers of Congress. Sing along if you'd like.
Continue Reading »
---
November 28, 2013 by
Paul Seifert
November 20, 2013 by
Laura Walling
November 14, 2013 by
Seth Turner
---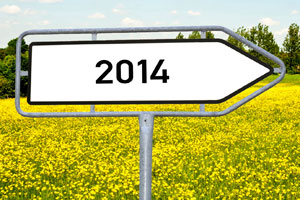 Following Election Day, headlines are dominated by outcomes, voter turnout and even thoughts on the next major race.  As important as casting your ballot may be, voting is just one of the many ways we can be engaged in the legislative process. Throughout the year, you can meet with your lawmakers, attend hearings, provide testimony
By
Laura Walling
Posted: November 7, 2013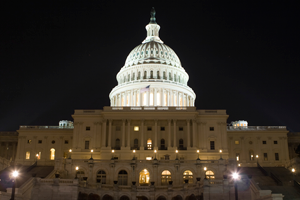 Seventy-five years ago this Halloween Orson Welles and CBS Radio created panic in several parts of the US when they aired a nearly uninterrupted national broadcast of the H.G. Wells novel War of the Worlds. Congress, maybe hoping to top that effort, recently spooked the entire country and most of the financial world by shutting down most of the US government and nearly driving the nation into default.
By
Paul Seifert
Posted: October 31, 2013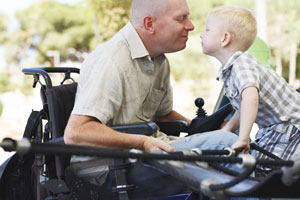 Goodwill® agencies around the country have joined the efforts to promote October as National Disability Employment Awareness Month. As the month comes to an end, you have the opportunity to continue to support the rights of people with disabilities by urging your Senator to support the UN Convention on the Rights of Persons with Disabilities (CRPD).
By
Laura Walling
Posted: October 24, 2013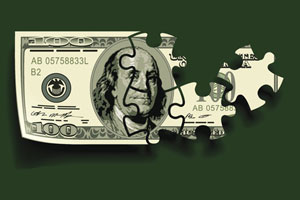 Once again, Congressional leaders have reached a temporary last-minute deal to avert economic Armageddon. In other words, with Congress punting the ball, the game has been extended into another overtime period. While the media's focus on these political dramas appears like bad reality TV, the real-world realities are felt in local communities served by Goodwill® agencies. From employment opportunities for people with significant disabilities, veterans services, low-income housing, income tax assistance programs and more, local Goodwill agencies, their employees, and the people Goodwill serves are experiencing the pinch caused by the recent government shutdown.
By
Seth Turner
Posted: October 17, 2013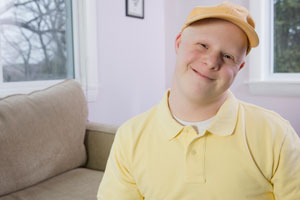 The government shutdown has kept 800,000 federal workers from going to work every day. However, even when the government is running, nearly 80 percent of people with disabilities don't have a job to go to and aren't participating in the labor force. Goodwill Industries® is proud to support National Disability Employment Awareness Month (NDEAM). This year's NDEAM theme is "Because We Are EQUAL to the Task."
By
Laura Walling
Posted: October 10, 2013
Four days in, the government shutdown has resulted in heavy political posturing and little hope for a solution. In addition, the debt ceiling will soon be reached, adding yet another layer to a bitterly partisan fiscal fight. Clearly, these are difficult times. The optimist in me hopes that the current impasse will prove to be our leaders' rock-bottom moment. Perhaps the self-inflicted damage caused by the shutdown, and God forbid, debt default would serve to show the brinksmen on both side of the aisle their error in putting politics in front of policy.
By
Seth Turner
Posted: October 3, 2013