Donate
Moving is always considered one of the most stressful experiences we can have. However, if you are going to be moving soon, I challenge you to think of moving as an opportunity instead– an opportunity to streamline your life! Packing requires you to physically touch every item you own. As you sort your stuff, you have the opportunity to make a decision about each thing. When else do you get this kind of "day of reckoning" with your stuff? Make it a goal to move into your new place with only the things you use and love and value the most. You will have more storage space available, less stuff to maintain and worry about, and an amazing feeling of freedom!
Continue Reading »
---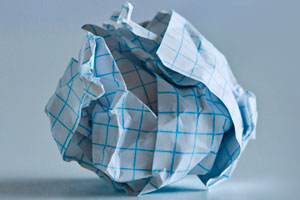 September 12, 2013 by
Lorie Marrero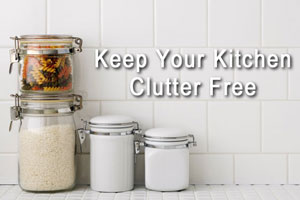 June 25, 2013 by
Lorie Marrero
April 11, 2013 by
Lorie Marrero
---
People often joke with me as a professional organizer wondering if I can "fix" spouses and get them organized, but the truth is that I can't. While I can certainly clear an area temporarily, I would not want to do it without someone's permission. I also know that if a person doesn't want to make changes to daily habits, the work will quickly become undone. Someone has to want to change and be ready before any kind of improvement program will work. Here are a couple of "typical" husband and wife zones that are excellent projects to start.
By
Lorie Marrero
Posted: February 28, 2013
Got a new gadget over the holidays? Maybe it's a beautiful new iPod, phone, or camera… and maybe the boxes, instructions and accessories are all over your desk and counter tops! The second Monday in January is National Clean Off Your Desk Day, so let's clear this gadget debris. No more empty boxes, drawers and bins full of old cords and cables, and no more files full of obsolete manuals. Here's my seven-step checklist for making sure your gadget has the best possible life.
By
Lorie Marrero
Posted: January 14, 2013
As we progress into the final few frenzied days of shopping and preparing for the holidays, let's keep in mind the lesson of the little tree. Less is more. Fewer toys, more time spent playing together with them. Less stuff, more experiences. Less spending money, more spending time.
By
Lorie Marrero
Posted: December 20, 2012
You want your gift to make a real difference, right? When you think about giving during this holiday season, take the time to understand how your donation can have the most impact. Here are some tips to help inform your holiday giving decisions, whether your donation is money, time or gently used goods.
By
Arlene McCrehan
Posted: November 21, 2012
Thanksgiving marks the big official start of the holiday shopping season. As a professional organizer, that always makes me worry a little, because clients have often hired me in the aftermath of the holiday season to help clear out what accumulated. I want people to be intentional and deliberate about what they are buying and giving, making sure they are not filling their own homes and the homes of their loved ones with clutter. Before the Black Friday frenzy starts, here are some strategies to save you time and money and prevent future clutter.
By
Lorie Marrero
Posted: November 16, 2012
As a professional organizer, I have come to think of Halloween as the beginning of the "heavy decorating season." These last three months of the year inspire so many families to haul out the witches' cauldrons, the cornucopias, and of course, the holiday lights and trees. Then after the season ends, of course, these items need to be stored…somewhere! Be more conscious of creating holiday clutter with these Halloween tips in my video.
By
Lorie Marrero
Posted: October 23, 2012