Donation Acceptance Guidelines
Goodwill® earned the support of more than 83 million donors in the United States and Canada in 2012.
And the donation process is easy.
Simply drop off your gently used items at your nearest donation center. Some Goodwill locations also accept donations of computer equipment and vehicles.
Just keep in mind a few simple guidelines.
Do

Wash or dry clean clothing.
Test electrical equipment and battery-operated items.
Include all pieces and parts to children's games and toys.
Check with your local Goodwill Industries agency to determine standards for donating computers and vehicles.

Don't

Leave items unattended outside a collection center.
Donate broken or soiled items.
Give items that have been recalled, banned, or do not meet current safety standards. For more information about questionable items, visit the Consumer Product Safety Commission.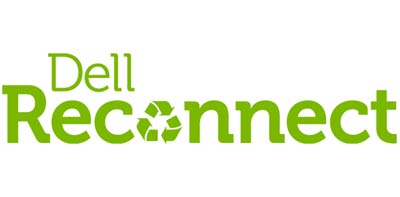 Goodwill Industries encourages businesses and individuals to donate their new and used computers. Since 2004, Goodwill Industries and Dell, Inc. have worked together to responsibly recycle unwanted electronics at no cost to the public. To date, the Dell Reconnect partnership has collected more than 200 million pounds of electronics.
Simply take your unwanted electronics — any brand, any condition — to a participating Goodwill store or donation drop-off site. Goodwill will responsibly refurbish, reuse or recycle the equipment, benefiting communities and putting people to work. Read a list of items that are accepted »
In its seventh year, the Dell Reconnect partnership is expanding its reach across the United States, allowing more people to keep their e-waste out of landfills. As of December 2011, more than 2,600 Goodwill locations are participating in the Dell Reconnect partnership, which means more than 70 percent of Goodwills now participate in this program. Read more about the Dell Reconnect partnership »
To make the donation process a smooth one and — most importantly — protect your privacy and prevent identity theft, Goodwill recommends you remove all data from your computer hard drive before donating a computer, with the exception of the operating system. Find a Reconnect drop-off location near you »
Many Goodwill agencies accept vehicle donations. Some vehicles are used as part of Wheels-to-Work programs that provide reliable transportation to help people stay on the job. Other Goodwills use the proceeds from vehicle sales to fund job training, employment placement services and other community-based programs for people who have disabilities, lack education or job experience, or face employment challenges.
Taxpayers can deduct only the proceeds the charity gets from the sale of the car. Donors must receive a written acknowledgment from the charity that includes the sale price of the vehicle. If the charity uses the car for a charitable purpose, such as a Goodwill Wheels-to-Work program, donors may deduct the fair market value of the vehicle, and must obtain written acknowledgment from Goodwill that states how the car will be used. Goodwill must provide you with written acknowledgment within 30 days of the sale of the car or, if the car is to be used for a charitable purpose, within 30 days of the donation.
Valuate your car based on the fair market value, taking into consideration your vehicle's condition. For guidance, use the "private party" or equivalent category in an accepted used car guide, such as the Kelley Blue Book, or consult with your tax adviser. Goodwill is not permitted to determine your vehicle's fair market value; the tax receipt is proof that you made the donation.
Be sure to keep the records of how you valuated your car, as well as photographs, maintenance records, and other evidence of its physical condition.