GoodGuides
About GoodGuides®
Goodwill® GoodGuides is a national mentoring program for youth between the ages of 12 and 17 who are at risk for making harmful choices such as dropping out of school or joining a gang. These youth may also be at risk for delinquency.
The goal of the GoodGuides program is to help youth build career plans and skills, and prepare for school completion, post-secondary training, and productive work.
Funded by a two-year grant to Goodwill Industries International from the U.S. Department of Justice, Office of Juvenile Justice and Delinquency Prevention, the Goodwill GoodGuides program is run by 56 independent Goodwill agencies around the country.
Become a Mentor
Just one hour a week is all it takes to change a life forever!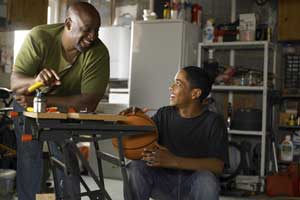 Mentoring is one of the most important things you can do for today's youth. Through your guidance and support, you can empower teens to make positive decisions. You can help them stay in school, excel in their classes, or make plans for their future careers.
As a GoodGuides mentor, you will:
Offer encouragement and guidance to youth in your community.
Help prepare youth for good jobs and careers.
Contribute to the well-being and capabilities of youth.
Make a difference in the lives of others.
Both peer and adult mentors are welcome. Peer mentors must be at least 16 years of age, and adult mentors must be 18 years of age or older to volunteer.  Because consistency is critical for successful mentoring relationships, a minimum of a one-year commitment is required from all adult mentors.