My Story: Charles Plummer
August 2, 2010 | By Jenni B. Baker |
Subscribe to "My Story" RSS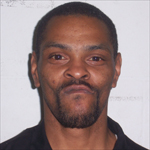 As told by Scott Snowling, case manager for Charles Plummer at Goodwill Industries® of Greater Grand Rapids.
Charles came to Goodwill® in April 2009 through the Michigan Prisoner Reentry Initiative program. Charles had various breaking and entering convictions. He was referred to Goodwill through his parole officer, as he was released from prison with very little personal resources.
He was pretty unsure about the program at first, but continued to show up.  He completed our month-long Better Life Initiative classes and received a certificate in May 2009.  He started a 90-day temporary work experience at our recycle center, and completed that experience in August of 2009 with a great recommendation from his supervisor.
Shortly thereafter, his case manager set up an interview for him for a dishwashing position. Charles performed well in the interview and was offered the job. The job was seven miles off of a bus line, so Charles took the bus to the southern most point that the Grand Rapids bus line would take him, and then he rode his bike the remaining seven miles to work.
After a few weeks, Charles was able to develop friendships, so he now gets a ride each day to work. Charles' supervisor loves him, and he now has benefits available to him. He now is the trainer for new dishwashers, and is learning some food prep skills as well.
Charles is also a few hundred dollars away from getting his license back, and has already purchased his own vehicle. He is now taking marriage counseling classes, and will be getting married at the end of the summer.
Hear more stories from people like Charles »
Subscribe on iTunes
---
4 Comments
Add a Comment*
*Your comment will be held for moderation until approved. For questions about Goodwill programs and services, please use our locator and contact your nearest Goodwill headquarters.