My Story: Daisy Latimore
July 6, 2010 | By Jenni B. Baker |
Subscribe to "My Story" RSS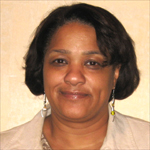 I am the owner and operator of The Chocolate Box. In the year 2000, I was being downsized from corporate America for the third time. I wanted to start my own business. I had already been doing gift baskets as a hobby, and someone told me about the Business NOW program at Goodwill Industries® of North Georgia (Atlanta).
The program teaches you how to write a business plan, how to develop your business, and how to do research and development. As part of my business plan, I wanted to add chocolates with my gift baskets and, in May, I opened my first retail location.
My business will be one that will give back to the community. I will do fundraising with Newton County and the surrounding areas. I will have a straight-A program, in which students who get straight As on their report card will get a free marshmallow. I will have teacher appreciation for teachers that come in to get a free coupon.
Goodwill® has been with me through the ups and downs. I got sick, and I had to go get a part-time job. They understand that life really happens and they encourage you through the whole thing.
I just graduated from a new Goodwill program called MicroMAX. That program takes you to the next level when you're ready to start hiring and creating jobs. It was perfect timing for me, because I am ready to start creating jobs.
Hear more stories from people like Daisy.»
Subscribe on iTunes
---
9 Comments
Add a Comment*
*Your comment will be held for moderation until approved. For questions about Goodwill programs and services, please use our locator and contact your nearest Goodwill headquarters.