Each month, the Social Good Blog highlights news and resources on a specific topic. In January we are exploring employment solutions.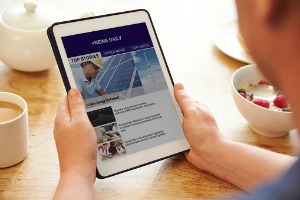 The Association for Talent Development (ATD) Public Policy Council recently presented information about the skills gap and the impact that it has on business. This document highlights the fact that this is a challenge facing multiple industries (not just science, technology, engineering, and math (STEM) as previously discussed), which will require additional thought from a variety of stakeholders, including educators and the government. HR Bartender also does a great job of boiling down the white paper in this concise infographic.
A Yale School of Management professor shares her take on how to look for the good in every job by transforming a position into a long-term career, following a study on meaningful work. The key apparently lies in job crafting. Read more about the concept via Australia's edition of Business Insider.
It's widely known that youth who begin working at an early age are more likely to succeed as adults. However, the needs of youth with disabilities, a frequently overlooked sub-group, are even greater. The Youth Transitions Collaborative is helping to spread the word through their "Work Early, Work Often" video campaign by demonstrating the impact that these experiences have on different groups (e.g. employers, parents, etc.).
The U.S. Department of Labor discussed some of the issues that result from non-compliance in contracted workforces, which consist largely of temporary employees, in The Washington Post last week. According to the article, the practice of subcontracting "adds another layer between workers and the bosses who call the shots, shielding managers from responsibility when the labor provider doesn't follow the law." What do you think of the department's stance?