New Donation Impact Calculator Quantifies Positive Result of Donating, Translates Goods into Job Training and Employee Placement Services
Rockville, MD. — Goodwill Industries International, a leading social service enterprise, today launched an education movement to raise awareness about the importance of donating used items and the positive impact those items have on people and the planet. To commemorate the launch, Goodwill® announces the first-ever Donate Challenge with an online Donation Impact Calculator to help consumers quickly and easily determine the social and environmental benefits of their donations. Goodwill will be launching the "Donate Movement" with partner and leading consumer brand, Levi Strauss & Co.® Lorie Marrero, Certified Professional Organizer® and creator of The Clutter Diet®, will serve as spokesperson.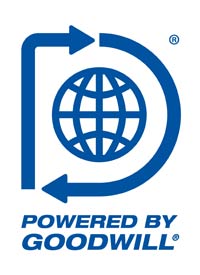 "We're grateful to the thousands of people every year whose donations translate into much-needed job training and placement services. However, there is still more we can do," said Jim Gibbons, president and CEO of Goodwill Industries International. "Many used items that could be turned into valuable community services are ending up in landfills. The 'Donate Movement' will help consumers understand the far-reaching positive impact of donating."
Donation Gap and Impact
Consumers already have a strong desire to donate and help others. According to a new survey [1] from Goodwill, nearly two-thirds (62 percent) of consumers donate to support causes they believe in. Despite their generosity, seven in 10 (71 percent) admit on occasion they've chosen not to donate their unused clothing. In fact, for every one article of clothing donated, consumers have at least 30 more articles of clothing ready to be donated. According to the online Donation Impact Calculator, donating 30 articles would fund more than four hours of a job search class for one person. If just 1,000 people each donated 30 items, 1,000 community members would each receive more than four hours of a job search class.
D: New Universal Symbol of Donating
As part of the movement, a new "Donate" icon is designed to raise consumer awareness of the power of their donated goods. Comparable to the recycling symbol, the new "Donate" icon will soon appear on everyday products, ultimately becoming the universal symbol for donating. The "Donate Movement" bridges Goodwill's mission of building strong families and vibrant communities with environmental sustainability. As an environmental pioneer for more than 105 years, Goodwill hopes that this movement will encourage people to make available for reuse and repurpose items they no longer need.
Donation Impact Calculator Quantifies Value
Goodwill's Donate Challenge, which officially launches the "Donate Movement," calls on all consumers to donate to their local Goodwill store or drop-off bin, and visit donate.goodwill.org to learn how donations become valuable community services. The web site's Donation Impact Calculator will show consumers how donated goods become jobs, for example:
one bicycle, one coat and one DVD provides a person with one hour of on-the-job training
one working computer provides 5.3 hours of career counseling
six shirts and two pairs of jeans provides one hour of a job search class
Join the Movement
Businesses have partnered with Goodwill to support the "Donate Movement" to help impact positive social change and environmental sustainability in communities everywhere. Levi Strauss & Co. recently changed the product care tags in Levi's® jeans to include instructions about ways consumers can reduce the environmental impact of their clothes after they leave the store. The new "Care Tag for Our Planet" encourages consumers to wash less, wash in cold, line dry and donate unwanted clothing when no longer needed, keeping as much as 6.7 billion pounds of clothing and textiles out of landfills.
"The Care Tag for Our Planet partnership started an important dialogue about donating jeans to protect the environment and support local communities," said Michael Kobori, vice president for social and environmental sustainability, Levi Strauss & Co. "We're thrilled that Goodwill is now expanding the 'Donate Movement' nationally so even more companies and consumers join the conversation about reuse through donation."
Join Goodwill in donating responsibly. Learn more about how donations help your community and the planet at http://donate.goodwill.org.
---
An online study of 1,000 nationally representative Americans ages 18 and older, conducted on behalf of Goodwill Industries International by Kelton Research in June 2010.