Reduce your clutter and refresh your spirit by donating your gently used coats and boots to a worthy cause this Thanksgiving weekend. Goodwill® and Sears Canada Inc. (TSX: SCC) invite Canadians to visit their local Sears department stores and donate their gently used coats and boots and, in exchange, receive a coupon for $10 off a minimum purchase of $100 of new outerwear and boots, good through October 29, 2010, to get the entire family winter-ready.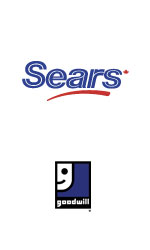 "We hope that Canadians will take advantage of this innovative way to help those less fortunate while shopping at Sears," said Dene Rogers, president and chief executive officer, Sears Canada. "Sears 122 full-line department stores across Canada provide an extensive network of convenient drop-off points to receive donations."
The Sears outerwear donation drive is happening coast to coast and is in partnership with Goodwill where locations exist, with donations being sent to the seven Goodwill agencies in Canada to distribute to more than 60 Goodwill stores. In other regions, Sears department stores are partnering with other local community service organizations.
"Together we can make a substantial contribution to help Goodwill and other local charities help others in the many communities in which Sears is represented," continued Mr. Rogers. "In kind, Sears will give thanks to customers for their generosity with a valuable coupon offer."
Individuals who donate to Goodwill are helping to support their local community by helping Canadians facing challenges finding employment, such as those with disabilities and newcomers to Canada, get the critical job training and employment placement services they need to care for their families and strengthen their communities. Revenue generated through sales of used goods in Goodwill's retail stores go directly to creating job opportunities for people who need them most, resulting in communities that work better for everyone.
"Last year, Goodwill agencies in Canada served more than 25,000 people," said Jim Gibbons, president and CEO of Goodwill Industries International. "Through our partnership with Sears, donations of gently used outerwear and boots will help to prepare people for job success."
Donating gently used coats and boots makes a meaningful impact on both the family pocketbook and the environment. Gently used items brought into local Sears stores will find new life, diverting valuable goods from landfills. The coupon given in exchange is valid on Sears regular- and sale-priced outerwear and boots so families can stretch their dollar even further during Sears Get Ready for Winter Sale, beginning October 15, affording customers an opportunity for even more savings.