Rockville, MD. — Goodwill Industries International recently named Autum Beel one of its 2010 Kenneth Shaw Graduates of the Year for overcoming an addiction to drugs and for developing a promising career and strong family.
Beel became addicted to crystal methamphetamines when she was 13 years old. She ran away from home when she was in high school and sold drugs to support her addiction. By the time she was 19, she had two children, but she asked her mother to raise them. Beel's drug addiction made it very difficult for her to find and keep a job, care for her children and lead a stable life.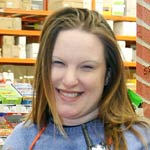 After living on the streets for several years, she realized that she would need to make fundamental changes to get her life back on track. The first step for Beel, who was then 30 years old, was to stop using drugs. She hadn't worked in several years and didn't know how to find a job or support herself. She said her life changed after she saw an advertisement for free job training at Seattle Goodwill Industries® and signed up for its retail and customer service training program.
During training, she learned the valuable customer service skills that employers look for, such as operating a cash register and merchandising on a retail sales floor. She also learned how to search for work and interview for potential jobs. Upon completion of the Goodwill® program, she had the newfound confidence she needed to land a job.
A senior job placement specialist at the Goodwill helped Beel prepare for an interview with a recruiter for a Fortune 500 company who was impressed by her energy and enthusiasm and hired her as a cashier. She was soon promoted to head cashier, and is currently thriving at her current job. Her next career goal is to be promoted to department supervisor.
"When I was having a hard time in my life, I didn't think I could ever make it," said Beel. "Goodwill helped me get a job, and now I've been clean and sober for almost three years. I have my kids. I have my own place. It all started when I walked into Goodwill. That day changed my life."
The job she found with Goodwill's help gave her the steady income, stability and independence she needed to improve her life. Within months of finding work, she moved into her own apartment, and her children were able to move in with her. She also recently became engaged and is looking forward to a brighter future with her family and career.
"With Goodwill's support and Autum's hard work and determination, she is building a stable foundation for her family and thriving in a successful career," said Jim Gibbons, president and CEO of Goodwill Industries International. "Goodwill's programs give people like Autum the confidence they need to make positive changes in their lives."
Goodwill Industries International's Kenneth Shaw Graduate of the Year award honors an outstanding person or persons for completing a Goodwill Industries career program and becoming competitively employed by a non-Goodwill employer in the community.