By Patrice J. Williams
If there's one thing I love more than thrift shopping, it's traveling. And I really, really love being able to combine the two. That's why I always try to find a Goodwill® in any city I visit. Sure, I've been to a ton of Goodwill locations in the New York tri-state area, but there's just something different about thrifting in a new city or even a different country.
Summer travel season is here and below are a few reasons you might want to add hitting up a Goodwill to your travel itinerary. Just be sure to leave some room in your carry-on bag for all the amazing pieces you'll find.
1. The prices might be even cheaper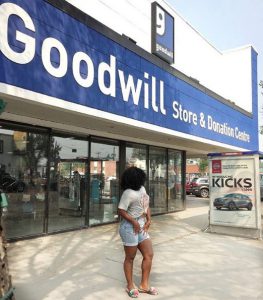 Photo credit: https://www.instagram.com/p/BsYp1VgFYI3/
Last summer when I was in Edmonton, Canada, I stumbled upon a massive Goodwill location. Well, it wasn't that big, but compared to some of the smaller locations I've shopped at in New York, this one was pretty spacious. Beyond that, I was amazed by the prices. Due to the exchange rate between the Canadian and U.S. dollar, I ended up racking up in major ways. The prices were affordable, but thanks to the exchange rate that was in my favor, I really scored big. That's just one of the reasons you might want to thrift shop while on the road. You might find the prices are even more wallet friendly. And that just means more shopping for you.
2. Have a story to tell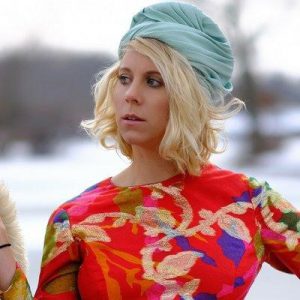 Photo credit: https://twitter.com/sammydavistv
Sometimes having a cool story to tell makes your thrift store score that much better. When someone asks where you bought that amazing vintage dress, you can tell them, "Oh, I thrifted this while on vacation in…" Because seriously, who doesn't love a good story? And beyond that, it will create memories for you. When that amazing garment is hanging in your closet or when you wear it, you'll probably remember your travel adventures that lead you to it. It will be a fashionable souvenir.
3. Embrace a different style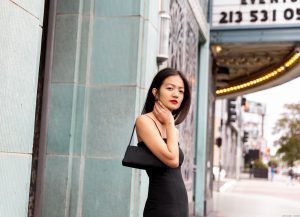 Photo credit: https://www.atelierdore.com/style/the-thrill-of-the-thrift/
In addition to even more affordable prices and a cool story, when you're thrift shopping in a new city, you'll find a totally different vibe. This can mean thrift shopping in a city that has a younger, hipster community and finding trend gear or on the flip side, a location with a more mature crowd that has filled their Goodwill location with vintage gems. Either way, changing your thrift locale can mean adding pieces to your wardrobe that you might not normally find in your home area. This change of scenery is something your closet will thank you for.