Goodwill Industries®
Goodwill helps people improve their lives by assisting individuals to find a job and grow their careers.
In 2022, Goodwill served over 2.1 million individuals worldwide and helped more than 128,998 people train for careers in industries such as banking, IT and health care, to name a few, and get the supportive services they needed to be successful, such as English language training, additional education, and access to transportation and child care.
Mission
Goodwill works to enhance people's dignity and quality of life by strengthening their communities, eliminating their barriers to opportunity, and helping them reach their full potential through learning and the power of work.
History
Goodwill was founded in Boston by Reverend Edgar J. Helms, a Methodist minister and early social innovator. Helms created the Goodwill philosophy of "not charity, but a chance" when he collected used household goods and clothing in wealthier areas of the city, then trained and hired people who were poor to mend and repair the used goods. The goods were then sold or given to the people who repaired them. 120 years later, Goodwill remains a household name and leading nonprofit provider of educational and workforce-related services.
Structure
Goodwill Industries International (GII) is based in Rockville, MD, outside of Washington, D.C. The Goodwill enterprise is a network of more than 150 community-based, autonomous organizations in the United States and Canada with a presence in 12 other countries. To meet the needs of their local communities, each local Goodwill organization designs its own programs and services to help people find work near where they live.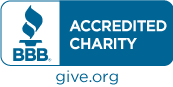 Local Goodwill organizations are innovative and sustainable social enterprises that create job training programs, employment placement and other community-based programs by selling donated clothing and household items in More than 3,200 Goodwill stores (North America) and online at shopgoodwill.com® and other e-commerce platforms.
Use our locator to get in touch with your nearest Goodwill. To contact Goodwill Industries International, email us.
Impact
Over 2.1 million individuals in 2022 alone.
Partners
From family owned to globally known, Goodwill is honored to work with the nation's top brands to fight unemployment and underemployment. In the past year, our major partners have made a significant investment to advance Goodwill's work in local communities. We're proud to celebrate and recognize their impact.
Careers at Goodwill
We believe everyone should have the opportunity to live independently, earn wages and achieve their dreams. We're committed to helping you achieve your personal and professional goals, whether it's earning a credential or degree, planning for your next career, polishing your job search and interview skills, getting your finances in order or overcoming a challenge specific to your experience or background.
Working at Goodwill Industries International
Global Reach
Goodwill Industries International is committed to providing employment, education, and skill-building opportunities to people around the world.
In addition to our more than 150 local organizations in the United States and Canada, Goodwill has a presence in 12 other countries. We work with partners and individuals who are dedicated to addressing poverty and unemployment for people with disabilities and other challenges to finding jobs. Goodwill is committed to advancing our proven model on a global scale.
Case Study: Sotek Foundation, Finland
Press Releases and Media Contacts
Do you represent a national media outlet and interested in featuring Goodwill? Get in touch with a member of our public relations team using the contact details provided below.
National Media Inquiries Only
Visit: Goodwill Industries International Newsroom