Goodwill® works to enhance the dignity and quality of life of individuals and families by strengthening communities, eliminating barriers to opportunity, and helping people in need reach their full potential through learning and the power of work.
Do you represent a national media outlet and interested in featuring Goodwill? Get in touch with a member of our public relations team using the contact details provided below.

Media Contacts
Lauren Lawson-Zilai
Senior Director, Public Relations
National Media Calls Only
Phone: (240) 333-5266
Cell: (240) 388-8309
Lauren.Lawson@goodwill.org
Malini Wilkes
PR and Multimedia Manager
Phone: (240) 333-5523
Cell: (301) 404-0451
Malini.Wilkes@goodwill.org
For national media interviews, e-mail Lauren and Mali at newsroom@goodwill.org
For local inquiries, visit our locator to find your Goodwill headquarters — your local Goodwill media rep can assist you.
If you are a member of the public, please use our public inquiry form or call 1 (800) GOODWILL.
About Goodwill
Goodwill Industries® has helped people go to work since 1902. We provide employment, job training and other community-based programs for people looking to advance their careers, build their skills and further their education. Learn more about our organization by checking out the list of resources below.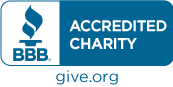 Latest Press Releases
View the press release archive
Spokespeople
Lorie Marrero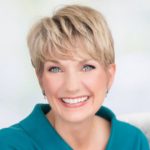 Lorie Marrero is an organizing and lifestyle expert, marketing professional, voiceover talent, and author of the Wall Street Journal bestseller, The Clutter Diet: The Skinny on Organizing Your Home and Taking Control of Your Life. She has served as a spokesperson for Goodwill since 2010 and for many other brands, including Staples, ClosetMaid and Lemi Shine. Lorie was a leader in the home organization industry for 17 years as a Certified Professional Organizer® (CPO) and creator of a successful, innovative virtual consulting program for consumers online. Lorie lives in Austin, TX. To learn more about Lorie, visit loriemarrero.com.

Evette Rios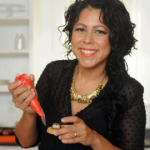 Evette Rios is a television host, lifestyle expert, writer, and contributor to the Today Show. Evette is the host of Recipe Rehab airing on CBS, Z Living and Hulu. Evette was previously the host of Lifetime TV's The Way Home and ABC's The Chew. Latina Magazine has embraced Evette as one of the "70 Reasons to Love Being Latina Right Now," calling her the "Mobile Martha Stewart." Evette is bilingual and a regular contributor to Univision's Despierta América, Tu Desayuno Alegre, Al Despertar, and Telemundo's Buenos Dias Nueva York. Previously, Evette was the "Salvage Queen" on Planet Queen's TheGWord and a regular contributor on The Early Show, The Talk, Meredith Vieira and Inside Edition.
Evette also serves as Director of Development for Latina Media Ventures' three brands: Latina Magazine, Latina.com and The Latin Kitchen.
Evette spent years as a contributing design expert and "buddy" on Rachael Ray, where she became known for fabulous hands-on advice, innovative crafts, and dramatic room revisions. Evette's work has appeared in rachaelray.com, xoJane.com, Parade.com, the English-language Latina-focused website, Mamiverse and many other media outlets.
As a spokesperson for Goodwill Industries International, Evette shares budget-friendly design and fashion ideas from items bought at Goodwill as well as promotes vital job training and career development services to the Hispanic community. Evette lives in New York City with her husband and two children.
Annual Reports and Form 990s
Our Annual Report includes Goodwill Industries International's 2017 990, 990-T and Audited Financials.
Twitter Feeds
Find up-to-the-minute information about Goodwill. Follow @GoodwillIntl and @StevenCPreston.
In the News
June 14: Goodwill Gives Former Inmates a Second Chance (FOX News – America's Newsroom)
June 14: Goodwill CEO on Prison Reform (FOX News – Varney and Co.)
April 11: Eleven Policymakers Awarded By Goodwill® At Annual Advocacy Event (PR Newswire)
April 11: Executive Leaders at Two Goodwill® Organizations Awarded for Commitment to Advocacy (PR Newswire)
January 15:  The 'Marie Kondo effect'? Thrift stores nationwide see an uptick in donations (Today)
January 14: Netflix has people (serenely) bulldozing their closets, and thrift stores are riding the wave (CNN)
February 1: A Robust Job Bain in January Shows US economy's Durability (AP News)
February 1: Economy Notches 100th Straight Month of Increased Employment (The Wall Street Journal)
January 28: America's Hidden Workforce Returns (The Wall Street Journal)
January 16: After a Strong 2018 for Retail Sales, Caution Flags Pop Up (The Wall Street Journal)
December 19: Goodwill and Janie Gullickson Are Helping Women Rebuild Their Lives After Jail (Now This)
October 17, 2018: Halloweentown Turns 20! Kimberly J. Brown Remembers Working with 'Sparkly' Debbie Reynolds (People)
October 3, 2018: 5 Tips on Saving Money and Time on Halloween Costumes (Ap News)
July 22, 2018: The Best Back-to-School Bargains at Thrift Stores (MoneyWise)
June 26, 2018: Helping Veterans get jobs: How you can get involved (U.S. Department of Veterans Affairs)
June 4, 2018: How to Save Money on Vital Medical Equipment (The San Diego Union Tribute)
April 26, 2018: Goodwill Launches Career Navigation Program (Chief Learning Officer)
May 26, 2018: The Most Incredible Items Ever Found at Thrift Stores (MoneyWise)
May 18, 2018: Goodwill Boosts Retail Employee Performance With New Career Development Program (Retail TouchPoints)
May 17, 2018: The Ways to Save on Vital Medical Equipment for Seniors (MoneyWise)
May 11, 2018: Thrifting At Goodwill Turns Buying A Pair Of Jeans Into A Job For Someone In Need (Blavity)
February 17, 2018: Life Once Controlled by Disabilities, One Young Man Now Creates Art with Legos (CBS News)
December 19,2017: Leadership Series: Goodwill's Jim Gibbons (Boyden.com)
July 18, 2016: Forbes Nonprofit Council Member Spotlight: Jim Gibbons, President and CEO of Goodwill Industries International (Forbes Nonprofit Council)
July 15, 2016: Interview with Jim Gibbons (Philanthropyroundtable.org)
May 25, 2016: The Brands That Do The Most And Least Good For The World-Ranked By Consumers (Fastcoexist.com)
December 9, 2015: Give Back Box Ships Your Unwanted Items to Goodwill for Free (Lifehacker)
December 1, 2015: Goodwill's Great Idea: Shop, Then Ship Your Clutter For Free (Forbes)
December 1, 2015: Give Back at the Holidays: How to Ship Donations to Goodwill for Free (Parade)
December 1, 2015: Goodwill Makes It Easy for Shoppers to Donate Goods by Mail-for Free (The Chronicle of Philanthropy)
January 16, 2014: Goodwill Opens Charter Schools to Give Dropouts a Second Chance at Education (PBS News)