As the nation recovers from the current public health crisis, we find ourselves facing a workforce crisis. Join us as we help individuals and communities get back on their feet and back to work.
With Goodwill as a corporate partner, you can join one of the nation's largest nonprofits in helping people find meaningful employment. Throughout the COVID-19 pandemic, Goodwills have innovated to meet the needs of their communities. From delivering services typically provided in-person to exclusively online or by joining community efforts to support direct relief, Goodwill has been there to help.
Now, with a surge in unemployment, our nation has a vast number of individuals seeking new employment opportunities. Goodwill stands ready to assist. Join us as we help the nation recover.
Learn more about the ways we can work together.
RESULTS THAT MATTER
Partnering with Goodwill means being a part of providing life-changing opportunities for individuals like Chelsea Rucker who made the most of her opportunity to succeed, just what she needed for herself and family.
ENGAGE YOUR EMPLOYEES
Collaborate with Goodwill to co-create inspiring ways for your employees to support your community. One-time or ongoing engagement experiences can be aligned with your company's culture and values.
One-time or monthly volunteering experiences to build your team.
Skill-based and pro-bono volunteerism that connects employees' expertise with areas of need at local Goodwills.
Events like the Goodwill on the Hill advocacy event or Goodwill Industries Week hiring events.
Goodwill's employee donation drive program delivers tangible impact your company can track and celebrate.
From family owned to globally known, Goodwill is honored to work with the nation's top brands to fight unemployment and underemployment. In the past year, our major partners have made a significant investment to advance Goodwill's work in local communities. We're proud to celebrate and recognize their impact.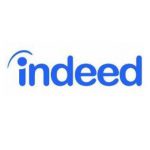 In 2019, Indeed committed to helping one million job seekers around the world find employment over the next five years. As the first signature partner to the world's #1 job search site, Goodwill is equipped to help Indeed reach this goal. Together, Goodwill and Indeed are using assessments, event management tools and training curriculum with our member network and the individuals they serve. Job seekers are equipped to identify their interests, highlight their skills and successfully connect with and get hired by employers.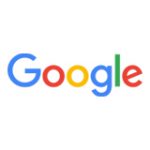 The rapid digitalization of jobs creates a new challenge: how to best help all people learn the digital skills they need to succeed. As part of the launch of Grow with Google in 2017, Google.org announced a partnership with Goodwill to help Americans learn the digital skills they need to grow their careers. The collaboration created the Goodwill Digital Career Accelerator®which is jumpstarting career opportunities for more than a million people by 2021. Goodwill is reshaping how it equips job seekers and career advancers to succeed in the digital economy with support from Google's tools, resources and talent.
ENHANCE YOUR BRAND
Demonstrate your company's commitment to combating unemployment and saving the planet by partnering with Goodwill. Leverage Goodwill's footprint and presence in all 50 states and Canada to engage your consumers in making an impact in their communities.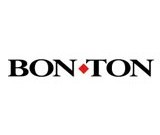 Spanning 25 states, the Goodwill Sale at Bon-Ton was a long-standing cause partnership event that took place semi-annually for 26 years. Bon-Ton customers dropped off donations at their local Goodwill or Bon-Ton affiliate and received a coupon reward good for 30 percent off their Bon-Ton purchase. The event typically brought in more than $800,000 of financial donations and 5 million pounds of donated clothes and shoes on an annual basis to support the mission of local Goodwill organizations.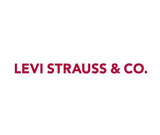 Levi Strauss & Co. launched Care Tag for Our Planet in partnership with Goodwill to keep billions of pounds of unwanted clothing out of landfills. Levi's® brand was the first major retailer to include messaging directly on all product care tags encouraging people to wash less, wash in cold, line dry and donate to Goodwill when longer needed. Levi's engaged its employees as volunteers at Goodwill's across the country while hosting donation drives both at retail locations and for their employees. Sustainability is woven throughout Levi Strauss & Co. from how the company designs clothes, to its buildings, to its community involvement; it's partnership with Goodwill on the national and local level allowed them to showcase their sustainability work and commitment to community involvement.
BUILD YOUR WORKFORCE
Tap into Goodwill's vast network to access a candidate pool with diverse abilities and talents to connect with your next great hire.
Partner with Goodwill for qualified candidates
Local Goodwills provide a variety of training and employment opportunities to equip people who want to work and advance their careers to reach their full potential. We collaborate with leading organizations who provide their industry credentials to job seekers. Goodwill has partnered with IHG®, one of the world's leading hotel companies, with 400,000 individuals working across more than 100 countries. In collaboration with IHG, many local Goodwills offer the IHG Academy which equips job seekers with insights into the world of hospitality and an opportunity to learn from some of the most experienced hoteliers in the industry. Partnering with Goodwill connects IHG with a diverse talent pipeline so it can meet its goal of opening their doors to create opportunities for all.
Partner with Goodwill to fill your immediate hiring needs.
In 2019, Goodwill collaborated with an e-commerce giant to fill more than 500 positions across the country in one week. When your recruiters connect with a local Goodwill to host a hiring event, job fair or open house, your company aligns with a partner that delivers. Goodwill can help your team coordinate and execute events that connect with diverse candidates who meet your hiring needs.
INVEST IN SKILLS AND JOBS
A paycheck is more than money; it provides dignity and hope. When you fund services that equip job seekers and career advancers training, financial education, credentialing opportunities and other resources, they get to work and provide for their families.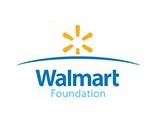 Since 2010, the Walmart Foundation has supported Goodwill career-building and community-convening services that people use to connect with the skills and resources needed to earn more and care for their families. Sixty-one local Goodwill organizations – more than a third of all U.S. Goodwill organizations – have benefitted from Walmart Foundation financial support to provide services to women, military veterans and their families, individuals working in retail and related industries, and low- to moderate-income families who needed access to free tax preparation support. Thanks to the timely investments of the Walmart Foundation and local Goodwill organizations' skills and commitment to mission, more than 35,000 individuals in 61 communities have received employment and financial services and 18,000 earned employment so far.
Accenture has invested in Goodwill employment readiness and career development initiatives since 2013 as part of the company's global corporate citizenship initiative, Skills to Succeed, and the Accenture-sponsored online essential skills and career readiness resource, Skills to Succeed Academy. Accenture has helped fund the expansion of local Goodwill organizations' digital skills training.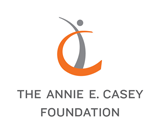 Since 2001, the Annie E. Casey Foundation has provided annual support for Goodwill family strengthening and financial wellness across the Goodwill network. In recent years its contributions to Goodwill have supported youth career development and inclusion, diversity and equity initiatives. The Annie E. Casey Foundation is a lead investor in the job creation loan fund operated by Goodwill Mission and Job Creation Services, Inc. This investment is supporting expansion of the Goodwill social enterprise to create jobs and sustainably fund Goodwill's mission.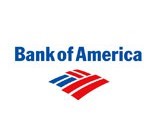 The Bank of America Charitable Foundation supports local Goodwill organization's college and career readiness, financial wellness and credential attainment initiatives. Employee volunteers assist with the use of the Foundation's financial education resource, Better Money Habits.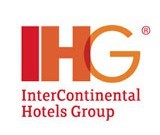 In 2013, Intercontinental Hotels Group (IHG) and Goodwill Industries International announced the launch of the Goodwill IHG Academy program in the U.S. and Canada. The partnership is creating local economic opportunities on a national scale. The program offers skills development and employment opportunities to those seeking a career in the hospitality industry. Goodwill IHG Academy participants have access to job services, resources and real-world work experience in IHG-branded hotels helping to increase opportunities for employment.
DONATE RETAIL INVENTORY
Partner with Goodwill by donating your surplus inventory
Goodwill can be a solution provider for retailers, distributors and manufacturers looking for a means to handle unwanted inventory. Partnering with Goodwill could help you eliminate costs associated with storage and handling of obsolete product, gain a tax write-off to potentially improve your bottom line, and avoid diluting the value of your products through liquidation. All this while helping to create jobs and skill-building opportunities in your community! Goodwill partners include retailers, hoteliers, manufacturers, bankers and many other do-gooders, both for one-time donations and recurring donation events. Merchandise has included end-of-season excess product, factory overruns and rejects, remodel byproducts and customer returns.
Partner with Goodwill to engage your customers and employees for cause
To deepen your relationships with customers and employees, partnering with Goodwill to help your customers and employees connect with a personally meaningful purpose: creating jobs and skills-building opportunities in your own community. Recent studies suggest that millennials and gen-Z'ers prefer to align themselves with brands that serve a greater good. Goodwill has partnered with several national brands for one-time and recurring events to collect donations from their employees or customers in a variety of formats including on-site donation drives, check-out donation opportunities and donations-for-discounts incentives.
SUSTAIN OUR PLANET
Goodwill is an entrepreneurial leader, environmental pioneer and social innovator, founded on the Triple Bottom Line principles…People, Planet, and Performance.
Goodwill was founded on sustainability principles and through the intersection of social and environmental impacts to drive performance, Goodwill demonstrates leadership and innovation, creating thousands of jobs and contributing to the economic health of communities while preserving resources and the environment. Our founder Reverend Edgar J. Helms once said…"Goodwill saves the waste in men and things."
Through the collection and sale of donated goods, Goodwill organizations help communities extend the life of usable items, lessen the amount of material sent to landfills or incinerators, and decrease reliance on the extraction and production of virgin materials. In 2018, these organizations collectively diverted nearly 4 billion pounds of clothing and textiles by recovering the value in people's unwanted material goods. Goodwill continues to embrace a business model that creates value consistent with the long-term preservation and enhancement of our social, environmental and financial capital for the continued stewardship of our planet and the people and communities we serve.
Examples of how to engage Goodwill include:
Collaborating to create solutions in support of zero-waste/sustainability goals.
Collaborating to create solutions in support of CSR goals
Collaborating on turnkey solutions that create jobs, assist with training and education while providing examples of positive social and environmental impacts at the grassroots, regional and national levels.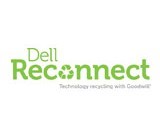 Dell Reconnect is a multi-year sponsor of Goodwill Industries International events and a long term partner of the Goodwill Enterprise. The Dell Reconnect partnership diverts used computers and computer equipment from area landfills and provides consumer education on the importance of environmentally-responsible computer disposal. More than 500 million pounds of electronic equipment have been recycled through Goodwill since its partnership with Dell started in Texas in 2004. Donating one working computer through Dell Reconnect equates to 6.8 hours of job training for a Goodwill program participant.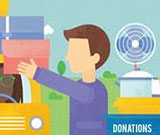 Local Goodwill organizations partner with college campuses in their communities to hold campus move-out donation drives, empowering students to donate items versus throwing them away before returning home. Through these drives, each year, tens of thousands of pounds of donations are collected supporting Goodwill's mission and creating a more circular economy.
BECOME AN EVENT SPONSOR, EXHIBITOR OR VENDOR
When you work with Goodwill to increase your business, you connect with an iconic brand.
Goodwill was rated the number one brand for 2016 and 2017 in the Brand World Value Index from the creative agency Enso. It has been on Forbes' list of top most inspiring companies for three consecutive years — the only nonprofit featured on that list.