Although the holidays are over, the winter season has just begun! With the shorter days and colder nights, that means it's time to stock up on winter apparel, cold-weather accessories and outdoor gear. Members of the retail staff at Goodwill of Southeastern Wisconsin and Metropolitan Chicago picked their favorite items for the snowy season. Check them out!
Winter Skis
The snow has finally arrived to parts of the country, and, whether you're skiing or sledding, Goodwill is a great place to find outdoor gear for the whole family.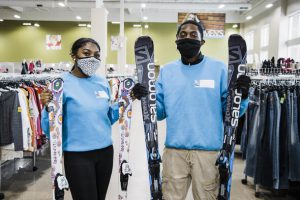 Sporty Winter Gear
If you're looking to enjoy any outdoor fun, finding warm and comfortable winter jackets and layers are mandatory where its snowy. Make sure to pick items that are waterproof and insulated.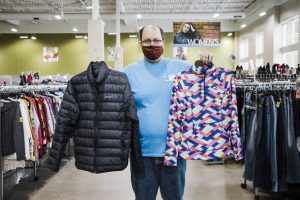 Fashion Boots
Fashion boots are a must-have for the winter season. Sure, they might not be super practical in the snow, but at least you'll look cute!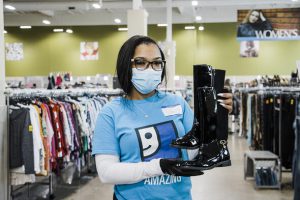 Festive Socks
If you're going to be stuck inside most of the winter, you should probably pick out some warm, festive socks to sport around the house. These bright argyle socks are perfect.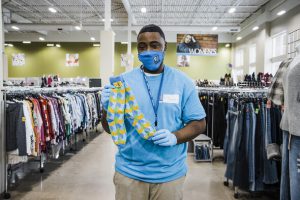 Everyday Winter Apparel
For short trips and everyday errands, patterned jackets and colorful scarves are a great way to stand out. We love this plaid jacket paired with neon scarves!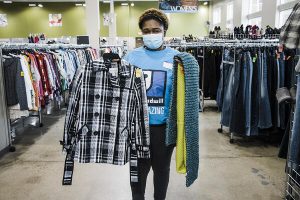 Ready to update your winter gear collection? Check out a Goodwill location near you to get the items you need.
This post originally appeared in the Goodwill Industries of Southeastern Wisconsin and Metropolitan Chicago's blog. Read more.