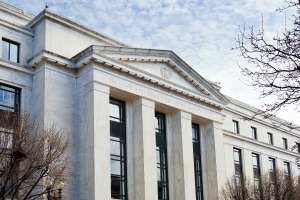 Despite 50 years of the war on poverty and trillions of dollars spent, the American dream seems beyond reach for too many of our neighbors.  Furthermore, our communities' challenges are increasingly complex, and evolving at a level that outpaces current capacity. The implication of these facts is that our current system of interventions is insufficient to address the evolution of complex challenges that our communities face now and in the future. What got us here isn't going to get us where we need to go.
Concerned by the current reality, knowing that resources are limited and pragmatic about political gridlock, Goodwill Industries International convened its first-ever Action4Impact Summit on April 13. During this event, Goodwill agencies and a range or external stakeholders examined how we could build stronger communities and economies together through the following lenses:
Priming the Talent Pipeline: Business Partnerships that Work for Communities
Qualifying Applicants for Success: Competencies and Credentials that Matter
Hands-on Success: Internships, Apprenticeships, and On-The-Job Learning
Financial Fitness for All: Money Skills that Work for Households, Employers and Communities
Thriving Together: Convening Community Solutions for Collective Impact
Good Business Does Good: Business Decisions Create Community Value
As a social enterprise that leverages its businesses to help people find jobs and advance in careers, Goodwill is a significant stakeholder in the aforementioned areas. However, partnerships involving community-based organizations; philanthropic organizations; government; businesses and local residents are needed more than ever if we are to overcome the complex and growing challenges our communities face. Goodwill is positioned to convene community stakeholders and dedicate resources that could lead to outcomes with existing resources, otherwise not possible in the absence of deliberate and intentional collective goals and interventions.
What would our impact be if all stakeholders could collaborate more intentionally and deliberately to address the root causes of their communities challenges?  Although the reality is clear, next steps are not.
Who are the stakeholders needed in your community?
What are the implications for those stakeholders?
What resources are needed and what should be redirected?
What relationships are needed?
What do you think?