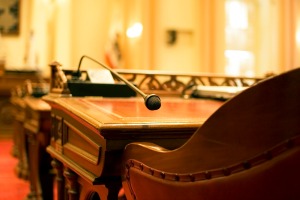 Both the House and Senate are due to complete work on their respective budget resolutions this week, right before leaving town for a two week recess.   The budget resolutions don't become law, but they do set the spending targets for the current fiscal year, creating one possible blueprint for spending and tax policy for the next 10 years.  Because these are not laws they require Congress to enact laws to meet the targets.  Both of the budget resolutions are as ambitious as they are fantasy.
Both plans propose balancing the budget in ten years through a slew of cuts in non-defense discretionary spending, with no new revenue, assume repeal of the Affordable Care Act and propose a boost in defense spending outside the caps set in the Budget Control Act.
So how do the House and Senate propose getting to a balanced budget in ten years without new taxes?
The budget plans would eliminate the Earned Income Tax Credit (EITC), the Child Tax Credit and the American Opportunity Tax Credit; cut Pell Grants, SNAP funding and the Supplemental Security Income (SSI) program, among others. They would also require unspecified cuts in the workforce programs that Congress just reauthorized last year.  In fact, 69 percent of the cuts in the House budget come from programs for low and moderate income families.
This is just the start of the 2015 budget and appropriations process that will take most of the year to complete.  The real fights will come as the House and Senate appropriators try and meet the budget targets, which is highly unlikely.
Goodwill will be paying particular attention to workforce programs, education programs like Pell grants, and other programs that help Goodwill provide key services. As the process moves ahead, you can help us by joining the Goodwill Legislative Action Center at www.goodwill.org/advocate.