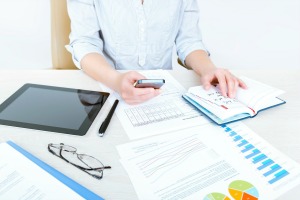 Earlier today, I attended the first Annual National Financial Goal Day kickoff, hosted by The Financial Clinic. National Financial Goal Day has the potential to help millions build financial security by addressing their immediate challenges and helping them set long-term goals to achieve financial mobility. Goodwill is a partner with The Financial Clinic, whose mission is to improve financial mobility for the working class.
Today's event allowed people to network, exchange ideas and celebrate successes with change makers from nonprofits, government agencies and the corporate sector. The celebration coincides with the public launch of Change Machine, a social enterprise built for practitioners by practitioners to use powerful coaching strategies in addressing financial insecurity barriers facing the nation's poor. Change Machine is an online platform that enables nonprofits and public agencies to incorporate powerful financial coaching strategies into their programs, allowing coaches to support their customers to address a host of financial insecurity issues.
Based on more than seven years of The Financial Clinic's field-testing through its work with a broad range of economically vulnerable populations, Change Machine also embeds behavioral economics principles to help support better decision-making. The Clinic advocates that no financial goal is too big or small. Goal setting is a valuable first step to build financial security and improve financial mobility. Having actionable financial goals are the drivers to moving from financial insecurity to lasting financial security.
You can still become part of the movement by learning more about this innovative tool.  It's never too late to create change!