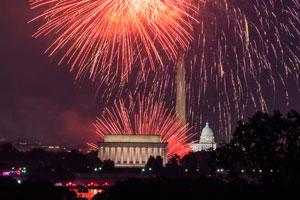 This year marks the 150th anniversary of the Battle of Gettysburg, one of the most costly battles in American history.  Over 50,000 Union and Confederate troops were killed, wounded or missing after the massive three-day battle that marked the turning point of the Civil War.
Veterans of that war had little in the way of services to help them regain their lives and find jobs after the war ended. Fortunately, things are different for today's veterans.  Goodwill® provides an array of services to help America's fighting men and women find work after leaving the military.
Goodwill is participating in both the Joining Forces effort and the Got Your Six initiative to help America's veterans prepare for success in civilian life.  Our veterans served on the front lines defending us; and Goodwill is on the front lines serving them every day. At the same time, Goodwill is fighting in our nation's capital to improve services and pushing for increased funding for job services for veterans.
This holiday weekend, when the picnics and fireworks are over, we hope we can count on you to help us fight for them.  Just take a couple of minutes to sign up for Goodwill's Legislative Action Center so you can advocate for improved services for our veterans.  Just click here and join the fight.  They are counting on us.