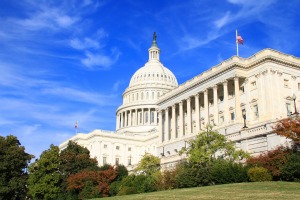 For months Congress has delayed completing work on a host of key matters.  From the budget, debt limit, the Social Security Disability Insurance (SSDI) Trust Fund shortfall, and highway funding, Congress delayed and passed short term measures that did little beyond keep the lights on and heighten the anxiety.
As time ran out and pressure inexorably grew, something was bound to give.  And it did.  Representative John Boehner (R-OH), the Speaker of the House, resigned abruptly as he realized that doing what it took to reach a solution on those issues would likely cost him support in the GOP-controlled House.
On Wednesday, the House passed (by a vote of 266 to 167) two-year budget legislation that includes two years of relief (FY 2016 and FY 2017) from the draconian and unwise sequester caps, raises the debt limit through March of 2017, and ensures that full SSDI benefits will be paid through 2022.  The budget deal reduces the deficit by $79.9 billion over 10 years, more than the $79.4 billion cost of raising the spending caps.
The bill now goes to the Senate where, despite a filibuster threat by Senator Rand Paul (R-KY), it is expected to pass later this week.  Below is a chart that outlines the increases in both defense and non-defense discretionary spending.  In addition, the legislation would limit an historic premium increase for some Medicare Part B beneficiaries set to go into effect next year for services like hospital care and doctor visits.
To offset the cost of the bill, congressional negotiators tapped a number of sources, including making changes to Medicare and Social Security, auctioning off spectrum controlled by the government, selling crude oil from the Strategic Petroleum Reserve, and tightening tax rules for business partnerships.
For Goodwill agencies and the people we serve, it means that workforce programs will remain funded and SSDI beneficiaries won't be harmed (without action a 19 percent benefit cut would hit around the end of 2016).  So in the end while the deal isn't everything to anyone party, it has something for everyone.  As Otto von Bismark once said, "Politics is the art of the possible."  Monty Hall said it a little differently—Let's make a DEAL!