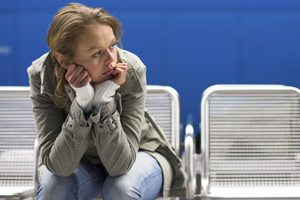 Many from Goodwill®, including myself, are attending the Corporation for Enterprise Development (CFED) Assets Learning Conference in Washington DC.  The timing couldn't be better, or more ironic.
Six years ago this week, the world was hurtled to the brink of an economic precipice it hadn't seen in nearly 80 years when Lehman Brothers, one of the oldest investment firms on Wall Street and the fourth largest, announced it was filing for bankruptcy.  This announcement marked the beginning of the economic downturn that would come to be called "The Great Recession."
Today, we still face challenges caused by the Great Recession.  Too many are still unemployed; many more are working, but earning far less than in 2006 or 2007.  And while the stock market has rebounded and stands 2,500 to 3,000 points over its pre- Recession high of 14,100, the middle class has significantly declined.
Accenting that decline is a growing income gap due to many having to take lower paying jobs, and a growing wealth gap caused by the collapse of the housing market and the massive decline in retirement savings the stock market drop precipitated..
These twin pillars of economic disparity are raising concerns among policymakers in Washington leading to calls for raising the minimum wage and other remedies.  While some proposals may have more merit than others, most agree that the stagnate wages and the growing wealth gap between the most wealthy and lowest income Americans isn't good for the economy or for the country.
The solutions lay in healing America's middle class and Goodwill is well positioned as a leading job creator and as a source of helping people achieve financial wellness to lead on these issues.