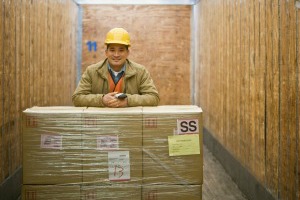 Much has been written about the Great Recession and the impact it continues to have on our economy. It's been seven years since the housing bubble began to collapse, triggering the worst stock market collapse since the Great Depression and a loss of an estimated $10 to $12 trillion in wealth in both the housing and stock markets by the time the economy hit rock bottom in 2009. Millions of jobs were lost; most never to return.
Meanwhile, a little realized phenomenon was occurring: nonprofits helped soften the blow of the Great Recession. It wasn't noticed at the time, and only now has the Bureau of Labor Statistics (BLS) measured its impact.
The Aspen Institute, through its Nonprofit Data Center, has been urging BLS to release this information for several years. Now, this data is out, and it is startling.
Aspen reports that the research shows nonprofit employees comprised more than 10 percent of all private sector employment in the country, accounting for 11.4 million individuals. In some states, more than 15 percent of private sector jobs are in the nonprofit sector.
Particularly striking is the finding that nonprofit employment steadily increased from 2007 through 2012, even as the rest of private employment fell during that period. This is great news and very revealing data. However, BLS must keep that information coming, and there's a chance that this valuable flow of data might end.
Please show your interest by sending comments to BLS, telling them why this information is useful to you and asking them to release the research annually. Even brief comments are helpful and can be entered on the agency's website.