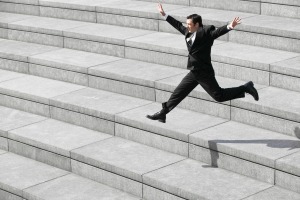 Perhaps it can only be true in Washington, DC, that not losing is considered winning.  In the face of mounting debt, a stubbornly high deficit, and an economy still struggling to grow fast enough to add enough jobs, Congress is keeping a tight grip on spending.
In refusing to bow to pressure to lift the sequester caps, the House and Senate Appropriations Committees are writing spending bills that are, for the most part, keeping a lid on spending.  What are the implications of this fiscal restraint for workforce programs and other programs that Goodwill agencies leverage to help people enter or reenter the workforce? 
Ultimately, avoiding funding cuts is a victory.  And, in reviewing the work of the House appropriators, it looks like we may have "won" for the most part.
A detailed breakdown on the House FY 2016 funding bill shows that the three major Department of Labor job training programs for adults, dislocated workers and youth are level funded for FY 2016.  In addition, the Reintegration of Ex-offenders, Older Workers Employment (SCSEP), and Veterans Employment programs were also all level funded.  Not bad considering the House bill proposes reducing overall funding for the Department of Labor for FY 2016 by more than $63 million. 
On the Vocational Rehabilitation side it is much the same. Despite proposing reducing the Department of Education funding by $2.9 billion, programs like Supported Employment received level funding, except for the state vocational rehabilitation grants that receive an automatic cost of living adjustment (COLA) increase each year.
The Senate appropriators have just acted on their FY 2016 legislation so the details are still being reviewed.  We'll share an update as soon as more is known.
The Goodwill public policy team, Goodwill members, and concerned members of the public have been telling Congress how important these employment programs are for people who are unemployed, have a disability, who are veterans, or who were recently incarcerated.  It looks like all that hard might pay off in victory, or well, at least not losing.
If you want to be a part of the effort, take a just a couple of minute and sign up for the Goodwill Legislative Action Center.