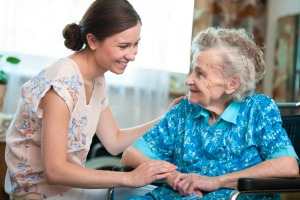 The very first Older Americans Month took place in May 1963.  While the poverty rate for seniors declined from the abysmal high point of 65 percent, it still hovered around an unacceptable 30 percent. Today the senior poverty rate stands just above 10 percent, about the same as other age groups.
Social Security, one of the main reasons for the drop in the poverty rate for seniors, was among the very few federal programs available in 1963.  Medicare and Medicaid were yet to come and the lack of healthcare was a growing concern. In fact the contribution of the now 80-year-old Social Security program to the decline of the senior poverty rate is not only clear, but one study shows that as benefits increased, poverty declined even faster.  According to the National Bureau of Economic Research, the entire 17 percent drop in the poverty rate between 1960 and 2000 can be attributed to the increase in Social Security benefits.
Given this tremendous success, why is Congress toying with the program's long anticipated shortfall?  For two decades the Social Security actuary, among others, has been warning Congress of the shortfall that would arrive in the early to mid-21st century.  Yet since 1995 Congress has done little to address the issue.  Even today, with the shortfall looming larger each year, Congress is dallying around.
It's ironic that this long expected shortfall, which would result in a 20 percent benefit cut if Congress does nothing, drives more seniors back into poverty, reversing decades of progress. The gap is also due to hit on the Social Security program's 100th birthday.  That's just wrong — wrong for the seniors of today and for the seniors of tomorrow.
Goodwill® is standing with other organizations in urging Congress to do the right thing by our seniors.  We will actively engage in efforts to strengthen Social Security and hope we can count on your support by just becoming part of the effort at Goodwill's Advocacy Action Center.  Our seniors deserve our support.