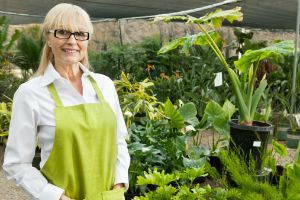 National Employ Older Workers Week commemorates the contributions and achievements made by U.S. employees over the age of 55. The goal of National Employ Older Workers Week is to raise awareness of this growing yet underused labor segment and develop innovative strategies to employ older workers.  You can show your support for older workers by telling Congress to support S. 192, the Older Americans Act Reauthorization of 2015.
According to the U.S. Department of Labor, workers who are 55 and older will make up one-quarter of the civilian workforce by 2020.  This stark figure demonstrates that older workers will continue to need support. S. 192 reauthorizes the Older Americans Act and key services and programs for America's seniors including the Senior Community Service and Employment Program (SCSEP).  The Goodwill agencies that work with older adults, 55 and older, through SCSEP, served 8,361 new participants since 2006 and have placed 2,444 in employment with full benefits.
This legislation passed the Senate unanimously in July.  Now, we need the House to act so that the President can sign this bill soon.  Please contact your U.S. Representatives by clicking on the link below.  The couple of minutes it takes to send your email will make a world of difference for our seniors.
For Goodwill CEO's: CEO Site
For Goodwill Employees: Staff Site
For Public Supporters: Public Site