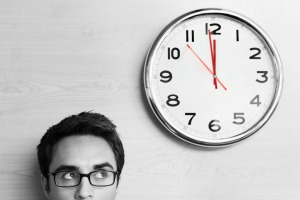 Oh no, here we go again…maybe.  Congress has once again brought our government to the verge of shutdown, not because there are wide differences over the spending levels, but rather over a host of unrelated policy issues best handled as stand-alone legislation than attached to annual spending bills.
So we wait until the gridlock is sorted out.  One thing for certain is that a shutdown is highly unlikely as it risks the ire of the voters.  Talks are stalled and Congress will pass a temporary funding measure to keep the lights on until December 16, but unless one side or the other gives in we'll be right back at gridlock when that measure runs out.
In the meantime, we hope that the looming holiday might persuade more reasonable heads to prevail.
Congress needs to finish its work now, not next year.  Our economy, and the funding that Goodwill® leverages to provide job training services and help people get good jobs, demands Congress act now.  Please go to our Legislative Action Center and let your Senators and Representatives know that you are keeping a list, and checking it twice, and that they better not be naughty.
Goodwill Staff & Public Supporters