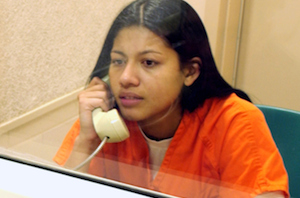 Despite receiving a handful of nominations, Netflix's hit series "Orange Is the New Black" received just three Emmys this week. The prison dramedy provides millions of viewers with a Hollywood perspective about life inside a women's federal corrections institution with a particular focus on Piper Chapman, a woman with an upper-middle-class background, as she adapts to life in prison.
While millions (myself included) find the show to be incredibly entertaining, it has only briefly addressed what happens to inmates once they are released. The sad facts are that the United States incarcerates more people per capita than any other country in the world, with approximately 2.3 million people in prisons or jails. Of the 700,000 people who are released from prison each year, research finds that approximately two-thirds will return within three years of their release.
In response to these disturbing statistics, Congress enacted the Second Chance Act in 2008 to establish and shape programs that aim to help returning prisoners successfully transition back into and positively contribute to society. Since the Second Chance Act's enactment, nearly 600 grants have provided approximately $300 million for the development, implementation and coordination of pre- and post-release re-entry services, such as employment training. In 2014, Goodwill® worked to help nearly 150,000 people who have criminal backgrounds to overcome this significant employment challenge. A portion of the services provided by Goodwill to people with criminal backgrounds are supported by the Second Chance Act.
Congress is on the verge of advancing the Second Chance Reauthorization Act (S. 1690/H.R. 3465). Among other things, the bill would extend the act for five years, expand existing correctional education and employment initiatives, increase the number of grant programs available to nonprofits, and improve accountability.
Goodwill supports this bipartisan legislation and urges Congress to pass the bill this year. Sources on Capitol Hill inform us that the Senate Judiciary Committee is likely to consider the bill in September. The House may advance the bill soon after. Additional co-sponsors would help the bill's chances for success. To urge your members of Congress to co-sponsor the Second Chance Reauthorization Act, follow the link that corresponds to your involvement with Goodwill.
Public supporters click here.
Goodwill staff click here.
Goodwill CEOs click here.