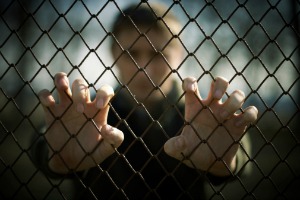 Last week, I received a phone call from Audrey, a woman in Wisconsin who was seeking help for her brother, Frank. He has recently been released from prison after serving a 20-year sentence and needs help finding a job. The harsh reality is that without support and resources, Frank's chances of recidivating are overwhelming. So as I provided her the information she needed to contact the local Goodwill that serves her community and his, I took a moment to acknowledge Audrey for supporting Frank by proactively finding him help.
Last week, Senators Portman (R-OH), Leahy (D-VT), Ayotte (R-NH) and Rubio (R-FL) introduced the Second Chance Reauthorization Act (S. 1513). The bipartisan bill proposes to reauthorize spending $100 million per year for existing programs that aim to help people with a criminal background, like Frank, to reintegrate into society. Several of such programs provide resources that allow community-based organizations, such as Goodwill®, to do more.
You can help people like Frank and Audrey too by using Goodwill's legislative action center to urge your Senators to co-sponsor the Second Chance Reauthorization Act.
Goodwill CEOs take action here
Goodwill staff take action here
Public supporters take action here