According to the World Health Organization, 13 million deaths annually and nearly a quarter of all diseases worldwide are due to environmental causes that could be avoided or prevented. One of the most effective ways to protect the planet is by donating and repurposing items instead of throwing them away and creating waste. Last year alone, local Goodwill organizations kept nearly 4 billion pounds of items out of landfills through the sale of donated goods and sustainability programs.
Several Goodwill organizations celebrated Earth Month by raising awareness about the importance of sustainable living.
Goodwill Industries of Delaware and Delaware County (Wilmington) launched a public Earth Day Donation Challenge to get Goodwill team members and the public excited about recycling items by donating to Goodwill.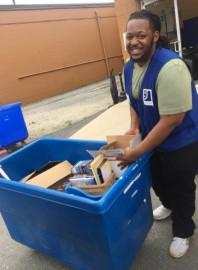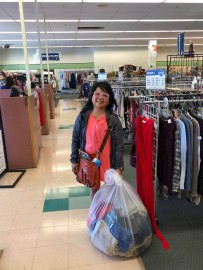 Goodwill Industries of North Louisiana (Shreveport) participated in a local recycling event hosted by Horseshoe Casino. Individuals brought apparel, furniture, electronics and more to donate to the Goodwill.
MERS Missouri Goodwill Industries (St. Louis) partnered with local community organizations to host a donation drive. Donors received vouchers for up to six half-price tickets to an St. Louis Cardinals game.
While Earth Month is important observance, you can practice a sustainable lifestyle year-round by supporting your local Goodwill. In addition to donating and shopping secondhand, Goodwills host their own recycling and repurposing programs that help protect our planet.
Goodwill Industries of Michiana (South Bend, IN), alongside several community partners, hosts the Goodwill ROCKS Granite Products program. Program participants learn how to repurpose discarded granite into building and novelty items, using methods like sandblasting and hydraulic stamping.
Goodwill of Greater Washington's (DC) lifestyle brand, Finding Your Good, provides inspiration and tips from a community of experts that help people reinvent their personal styles to become socially sustainable.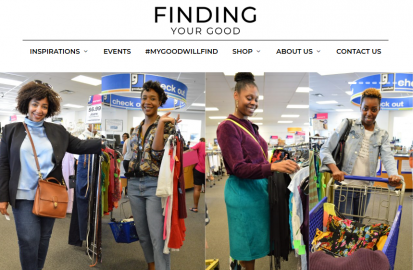 To learn about the Goodwill sustainability program in your area, use our locator to determine which Goodwill serves your community and find contact information and locations.