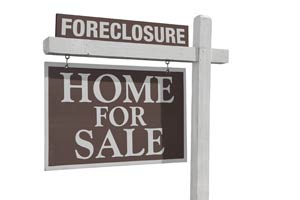 You've worked hard to own your home. If you are having problems paying your bills,  take advantage of the many resources that can help you reduce the amount of your monthly payments and refinance your mortgage.
The mortgage modification option calls for mortgage providers to reduce a qualifying homeowner's monthly mortgage payment to no more than 38 percent of the homeowner's pre-tax income. With additional government support, you can reduce your payment to 31 percent of your pre-tax income. To qualify, your unpaid principal loan balance can be no more than $729,750. You must also submit proof of income, including two recent pay statements and an affidavit of financial hardship.
The program ends December 21, 2012.
Refinancing may be an option if your home has little to no equity and if the foreclosure costs would be higher than the expensies to modify your mortgage. Under this option, your mortgage must be held or owned by Fannie Mae or Freddie Mac, and you must have a good payment history. An appraisal may also be necessary for this option. Contact your lender for details.
Programs to Help You Avoid Foreclosure
Owning a home is a tremendous responsibility. If you are dealing with unforeseen economic hardships, the prospect of losing a home can be very troublesome. Don't give up –  help and resources are available if you need them.
A Word of Warning
If you receive a notice from your lender, open it and contact the company immediately. Be aware of scams – if a company says it only charges a small fee or requires you to sign over your house deed to an outside organization in order to save it from foreclosure, walk away. Work directly with your mortgage company, and never submit payments to external agencies.