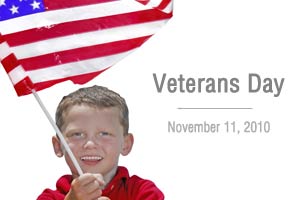 Veterans Day is an opportunity to honor members of the armed services who have served their country and made tremendous sacrifices to protect their nation. Today, we invite you to join Goodwill in recognizing over 22 million veterans and thousands of deployed soldiers for their bravery and service, as well as one group that often goes unnoticed – military families.
From physical injuries to psychological distress, many veterans are left with battle wounds that deeply affect their ability to find jobs, rekindle relationships and transition back into civilian life. Moreover, the families coping with those challenges often experience stress, depression and can feel  isolated – all of which makes it difficult to achieve financial and emotional stability.
How We Help Veterans
At Goodwill, we recognize the complexity of issues that millions of veterans face when returning home.  We  serve our military heroes and their loved ones through a holistic approach—not only do we help veterans build the skills they need to find employment,  but we offer services that provide access to health care, counseling, housing, tax assistance and other support.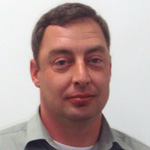 Across the country, we are helping individuals like Brian Addison, a veteran who served as military policeman in the U.S. army for over ten years.   With Goodwill's support, Brian overcame psychological impairments and substance abuse by learning important skills that helped him land a full-time job and rebuild his family life.
"I try to carry these attitudes of willingness and acceptance throughout not just my work life, but also my personal life," he says.  "I now try to be the best parent and person I can, and to ensure that I continue my personal recovery and help others along the way."
Support Veterans Today
Here are a few ways you can participate in Veterans Day and show your support for our armed forces and their families:
Write a letter to a soldier or veteran and express your thanks for their time served.
Visit a war memorial or veterans cemetery to pay respect to our fallen soldiers.
Volunteer at your local United Service Organization center to provide a wide range of services for the U.S. military and their families.
Prepare a care package for those currently serving in U.S. armed forces.  Many organizations like AnySoldier.com, Give2TheTroops and U.S. Troop Care Package can help you connect with soldiers and send them goodies while they are overseas.
Observe the national moment of silence at 11 a.m. in remembrance of those who gave their lives for our country.
Attend a veterans parade near you and cheer on the veterans and military families in your local area.
Fly an American flag from your home or business to show your support.
If you are a veteran, soldier, or part of a military family, we can help you find employment and find ways to transition back to civilian life.  Contact your
local Goodwill
to learn more.