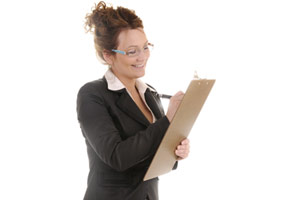 As 2010 comes to a close, resolve to set new goals and revamp your job search strategy in the upcoming year. Employers are expected to hire in increasing numbers as the economy continues to rebound, making next year the perfect  opportunity to improve your job-hunting habits and find your dream job.
What changes can you make in your strategy today that can help advance your career in 2011?
Here are some tips to help you renew your job search in the new year:
Take a Career Self-Assessment
Have you found a profession that is enjoyable and fulfilling? Does your job have advancement potential and provide you with a living wage? If you answered "no" to any of these questions, take a few minutes to complete a career self-assessment, such as those offered at Career Compass and JOBehaviors
Try a New Approach
If you have been stuck in a job search rut, consider adopting a new job search strategy to unearth new opportunities. For example, if you have only been looking in the classifieds, try job search web sites or set up an informational interview with an industry professional. The most successful job seekers use a variety of job search channels to help them land a new job.
Determine Your Local "Growth Jobs"
Do you know what jobs are growing in your area? At Career Voyagers, you can find growth occupations listed by state. Also pay attention to hot fields for hiring across the United States.
Rethink Your Network
According to professional job hunters, only 10-20 percent of jobs get published on job boards or classified ads. Eighty percent remain unpublished, and are accessed through networking. Your friends, family members and acquaintances can be your most valuable job search resources.
Upgrade Your Skills
As you're assessing your interests and options, ask yourself if you need additional education or job training. You may qualify for a Pell Grant for classes at a local community college or be eligible for free training offered by a One-Stop Career Center or local Goodwill.
Stand Out in the Crowd
If you find a posting for dream job, do something that helps you shine among the crowded applicant pool. Search the company's web site and press releases to customize your cover letter and tailor your résumé. Research the organization's goals and use its language to describe your accomplishments – less than 7 percent of candidates customize their résumé,  making this a great way to get noticed and land an interview.
Practice and Prepare for Interviews
Hold a mock interview with family or friends to prepare for common interview questions. Free assistance with interviewing skills is often available at Goodwill career centers and One Stop Career Centers. If you haven't been in the job market for a while, take advantage of these free resources.
Stick to a Schedule
Make a daily job search schedule to help you stay focused and motivated. Set goals for the number of resumes and job applications you will complete each week. Make regular visits to your local career center and schedule networking calls to stay current on job opportunities available.
Don't let unemployment get the better of you – by making a few career-related New Year's resolutions, you can revitalize your job search and land your next job.  Good luck and happy new year!