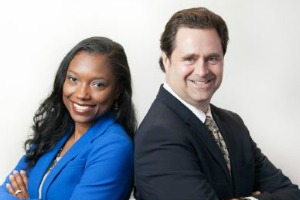 On August 13, Goodwill of North Georgia (Atlanta) launched a weekly radio talk show on station WCFO-AM called "Good Works." The agency's Vice President of Marketing Jim Caponigro and Director of Public Relations Elaine Armstrong are the show co-hosts, bringing on local business people, nonprofit spokespeople and a variety of community leaders to talk about goings on in the metro-Atlanta area. 
"Because there are not a lot of shows out there showcasing the good news around the community, this is a community connection show that will feature companies, leaders and nonprofit organizations that are doing good things right here in North Georgia," said Caponigro. 
Since the show has been on air, a number of guests have appeared including:
Goodwill of North Georgia, President and CEO, Raymond Bishop

FranklinCovey, Area Director, Doug Puzey

Georgia State University, Nonprofit studies professor, Dr. Dennis Young

Colonel, National Guard, Mark London

Atlanta Community Food Bank, VP of Communications, Julie Bryant-Fisher

Corporate Volunteer Council of Atlanta, Executive Director, Cheryl Kortemeier

Goodwill of North Georgia, Store Associate and Program Graduate, Larky Peterson
One of the featured parts of the show is the "job tip of the week." During this short segment, a member of the Atlanta Goodwill staff provides a brief 20-30 second job search tip. Some of the advice has centered on networking, following leads and using social media as part of the search.
"It's been a blast hosting this show. Of course I love talking about Goodwill since that's my day job. But Good Works gives us the opportunity to showcase Goodwill indirectly by highlighting the positive things those we're connected to are doing. As a PR person, it feels a little like that third party validation we're always seeking from the media, and in this case I get the added benefit of being the both PR person and the media professional," said Armstrong.
The talk show airs on Tuesdays from noon to 1 p.m. on and is scheduled to continue until January 2015. To learn more information or listen to past episodes, visit http://www.newstalk1160.com/show/good-works/.