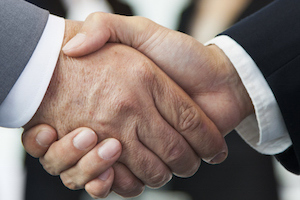 When the Goodyear Tire & Rubber Co. factory in Obion County, TN, shut down in 2011, the local unemployment rate soared past 18 percent. Many of the 1,800 laid off workers struggled with even the first step toward finding a new job.
Numerous displaced workers received assistance with their resumes at the Goodwill Career Solutions Center in Union City, the county seat. They also obtained guidance in online job searches, upgraded their computer skills and were connected to employers. Workers affected by other closures at a local Lennox fireplace plant and a hospital in nearby Fulton, KY, also found help at Goodwill.
As of March, the county's unemployment rate stood at 9.2 percent, above the state average but still evidence of a dramatic recovery. Recruitment efforts by state and local officials paved the way, luring new businesses in and motivating others, like Greenfield Products, to expand and create hundreds of jobs.
But officials said there was another important factor in Obion County's economic comeback: Goodwill Industries of Middle Tennessee (Nashville).
"Without Goodwill, I don't think it would have been possible in the short amount of time it has occurred," Frilling said. "Goodwill has been a major player in the various entities that have come together to try to reduce the unemployment rate."
County Mayor Benny McGuire agreed. "We're very proud to have Goodwill here," he said. "The (Career Solutions) center is a great asset to Obion County, and Goodwill is a good retail partner."
Last year alone, the Goodwill Career Solutions Center in Union City assisted 1,888 people with employment opportunities and training, including 720 Obion County residents or about 5.6 percent of the county's total workforce. Of those served, 676 people landed a job.
All of Goodwill's 28 Career Solutions Centers made impressive contributions in the communities they served in 2014. In total, 28,159 received assistance and 9,558 were placed in jobs. But few counties faced challenges as severe, and nowhere have Goodwill's contributions been more obvious.
One of the dozens of Obion County employers hiring through Goodwill is Williams Sausage Company outside of Union City. The company's human resources manager, Jennie Overall, has intimate knowledge of Goodwill's impact on the community. She was once a Goodwill Career Solutions client.
"I had lost a job I loved through downsizing, and I was unemployed for one year," she recalled. "After knocking on doors and being turned away for whatever reason, I was really quite discouraged. Then I saw the Goodwill ad in our local paper. It turned out to be a great thing for me."
Through services she received at Goodwill, Overall landed a job at a local restaurant. She then found her way to Williams Sausage where she has been for more than five years. Now as an employer representative, her relationship with Goodwill is stronger than ever. Williams Sausage has participated in job fairs hosted by the Goodwill Career Solutions center, and it uses Goodwill as an intake point for applications.
"Goodwill is absolutely one of our selling points when recruiting new industry or talking with existing industry, whether they are looking to replace people or doing an expansion," she said. "Goodwill Career Solutions can come in and run a job fair or assist with a job fair. The beauty is the flexibility of it. They can help as much as a company would like — sort of an arm of the company's own recruiting efforts."
Other Goodwill advantages are more widely recognized.  "I love the Goodwill store," Frilling said. "I drive around the parking lot and there are cars from all different counties. They are not just an asset on the job-placement side, Goodwill puts people to work in their facilities and brings people into the community. They are just amazing to me."