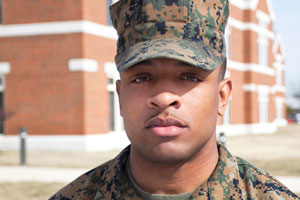 On June 28, Goodwill of Orange County (Santa Ana, CA) launched Enduring Independence – a national pilot program focused on highlighting the business justification for hiring young veterans. To kick off the program, the agency hosted a golf tournament and presented an iconic military leader with its first service award.
"Enduring Independence is not another veteran's assistance program," said the Goodwill's President and CEO Frank Talarico Jr. "It's a breakthrough effort highlighting the advantages vets have over other prospective employees of the same age."
The program educates employers about the 10 advantages that make hiring a veteran a smart business decision:
Dependability
Integrity
Teamwork
Accountability
Initiative
Loyalty
Unselfishness
Courage
Effectiveness
Decisiveness
"Fundamentally, vets have an unfair advantage," said the Goodwill's Director of Employment Services Carlos Burela. "Enduring Independence is designed to educate employers about why hiring a vet is likely to deliver an immediate return to their business success." Burela's team primarily serves veterans ages 21 to 29, who have an estimated 20 percent unemployment rate.
George W. Casey Jr., former head of the Iraq Multinational Force and former chief of staff for the U.S. Army from 2007 to 2011, made a special guest appearance at the Goodwill's golf tournament, which contributed to the $125,000 the Goodwill has raised for Enduring Independence to date. Casey challenged the Orange County business community to create job opportunities for veterans "not for any patriotic reason, but because it's a smart business decision."
The Goodwill awarded its first-ever Enduring Independence Service Award to Casey, who was surrounded by dozens of post-9/11 veterans from across Southern California.
Enduring Independence will launch in Orange County with the goal of rolling out nationally to both employers and veterans. For more information, visit the Goodwill's website.