At The GRID: Powered by Goodwill, a technology store operated by Goodwill Industries of the Southern Piedmont, you'll find just about anything you can imagine that relates to computers and technology—at Goodwill prices! The store carries an unbeatable selection of new, refurbished and donated products, including desktop and laptop computers, printers, televisions, audio equipment, retro games, gaming consoles and more.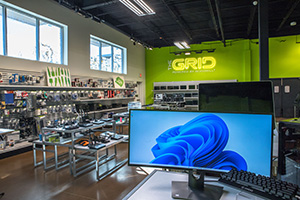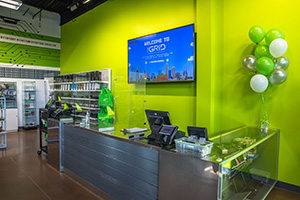 The specialty store located in Charlotte, NC not only sells electronics at an affordable price, but also ensures electronics are properly disposed of through the Goodwill organization's partnership with the Dell Reconnect program, where the two organizations partner to make sure your electronics are refurbished or recycled responsibly.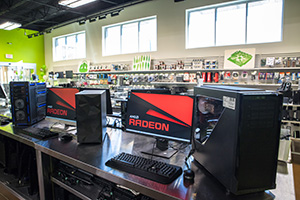 Refurbished electronics are sold at The GRID both in-store and online. Items that cannot be refurbished are recycled or disposed of in a responsible manner to ensure that no environmentally sensitive materials are sent to landfills. The GRID diverts more than one million pounds of electronics each year from area landfills and also helps bridge the digital divide by increasing availability of affordable technology to the community.
"At Goodwill, we envision a community where there is equitable access to opportunities for all people. This is a great opportunity to provide technology and computer equipment to customers in this area of Charlotte, where there's a digital divide," said Chief Operating Officer Jose Luis during the grand opening of The GRID's new location in November 2021 at the Goodwill Opportunity Campus, where the organization also houses a career center and Goodwill University, a training division offering courses in high-demand industries free of charge.
The e-cycling program created through The GRID – a full-service process of recycling, refurbishing and reselling technology operation of GRID has been such a success for Goodwill Industries of the Southern Piedmont, the organization will open a second location inside a new concept store in Rockingham, North Carolina in April. This will allow Goodwill to provide affordable technology to people in that community,  while also helping to offer area residents an opportunity to dispose of their electronics in a responsible way that helps to provide free training opportunities and career services. So if you're looking for ways to be more sustainable this Earth Week, start by visiting your local Goodwill, your donations and purchases make a difference for the community and planet!