As a mom, you have one of the most important – and difficult – jobs in the world. Navigating the pandemic with your family was no easy feat. Between shifting from shuttling kids to school in the morning to hosting Zoom school at your kitchen table, to keeping an upbeat and reassuring attitude in front of your family when you yourself weren't sure what was happening, coming out on the other side of it now has to feel pretty good. There's a lot of things that might not feel "normal" going into this back-to-school season, but with in-person classes starting up again, you might find a little bit of the weight that was on your shoulders this past year has been lifted. While there's not too much you can do differently to prepare for the upcoming school year with your kids, you can continue to instill confidence in them so they know they can succeed despite whatever life throws at them. This summer, as you prepare for in-person classes with your family, think about how you might be able to treat yourself and help your kids understand that feeling comfortable and confident can sometimes be helped by rocking a great new outfit. With Goodwill as your partner, you won't need to break the bank to treat yourself and your family as you start to reemerge in a "normal" in-person world.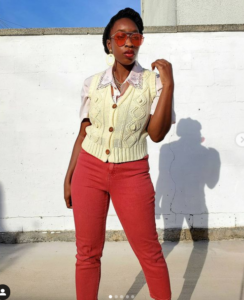 Photo: @4myform
Every school year is unique- but I don't think it's ever rang true as much as the 2020-2021 school year. There have been so many stories coming out of the past year it's impossible to recount. The abrupt shift to remote learning with little warning or preparation completely shook school systems across the world, with teachers and parents taking the brunt of the change while helping students navigate a new and confusing system. After a year like that, parents and educators must give themselves a pat on the back for being so strong and resilient for the kids they consistently support, no matter what's going on in the world.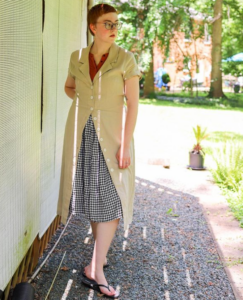 Photo: @leahwiseblog
This back-to-school season marks the return of in-person learning, clubs, and social lives for the kids. Suddenly, it seems like change is knocking yet again.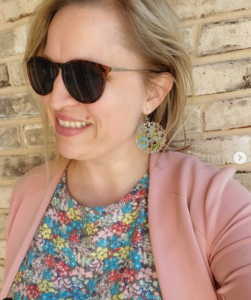 Photo: @disneymama2girls
Some of the impacts of the past year have yet to be measured. Were kids able to absorb what they were learning despite the shift in learning platform? Has there been an impact on attention spans? What will in-person etiquette be like and will everyone be required to wear masks? There are a lot of questions racing through everyone's minds that there may not yet be complete answers to. If we've learned anything in the last year and a half, it's that sometimes we just have to do our best with the things we can control, and let loose the reins of those things that we can't. As your kids head back to school this fall, take stock of your pile of masks, and the clothes you'll set for yourself each week to keep yourself organized in the mornings as you adjust to life as we once knew it (including that dreaded commute and shuffle to school). You might not be able to control everything, but one thing you do have autonomy over is making sure you and your children feel and look your best each day.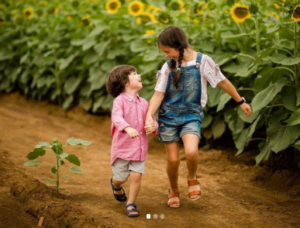 Photo: @skye_e_blair
As you prepare to go back into social spaces and your kids say goodbye to Zoom for the 2021-2022 school year, don't forget to stop by your local Goodwill and give your wardrobe and theirs a trendy, but still comfy, refresh. With just a few staples and statement pieces, you'll be out and about again with confidence in no time, and your kids will follow suit. Check out the photos in this article for outfit inspiration and be sure to tag @goodwillintl on Instagram with your own thrifted outfit combinations for a chance to be featured in a future blog.