By Felicia Czochanski Bisaro
The countdown to back to college is on, which means there's only a few weeks left to create the ultimate back to school wardrobe. There's something so fun about the start of a new school year. The opportunities feel endless, there's excitement about being in the same place with your friends again, and of course for getting you one step closer to reaching your academic and professional goals. That's why heading into the school year with new wardrobe favorites is an awesome strategy, because it'll save you time that you know you'll need to use for studying and late night hangouts. Luckily, you won't have to go far to find your perfect wardrobe, because Goodwill is full of Gen Z trends.
Starting off the school year on the right foot can make an amazing first impression with your professors, and your classmates. You want to show up smart and put together, which is easy when you're dressed to impress. When you shop at Goodwill, you're not only sure to find amazing deals on Gen Z trends, statement pieces and staples, but you're also saving those items from ending up in a landfill, which makes it a win-win to shop second-hand.
Take a look at some of these awesome, trendy finds that I found at my local Goodwill store in Brooklyn, New York that are perfect for back to college. Don't forget to tag @goodwillintl in your Instagram posts with your own back to school shopping hauls for a chance to be featured in a future article!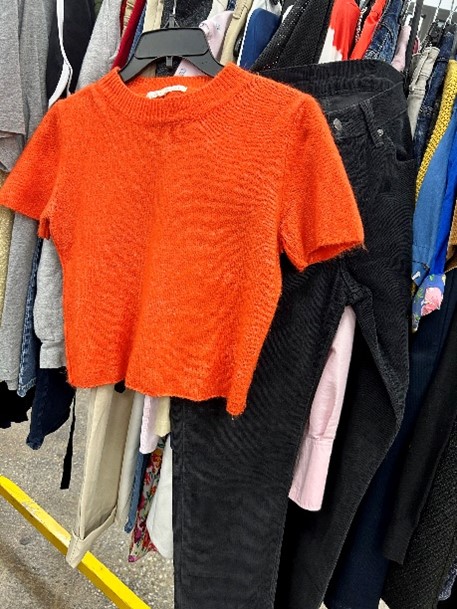 Mixing Textures and Styles
It almost felt like fate when I came across this outfit pairing together on the rack at Goodwill. The bright orange mohair sweater is scoop neck and cropped, making it the perfect match for the black high-waisted, flare hem corduroy pants it's in front of. I love this outfit for fall because it's mixing different Gen Z trends, while also helping you look great for class. Not to mention, the full outfit would be under $20!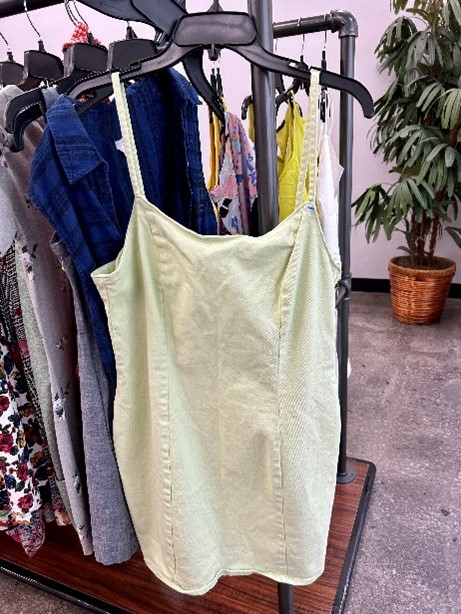 Day to Night Dress
This light washed green denim dress is going to become a back to school staple for any college student who has a late night class. I remember some of my college classes wouldn't end until 10pm, meaning I'd finish class and head out to whatever social event was happening that night. Pairing this dress with a pair of booties and a sweater for class is the perfect move so you can shed layers as needed to become more casual at night. Convenience can go a long way in college!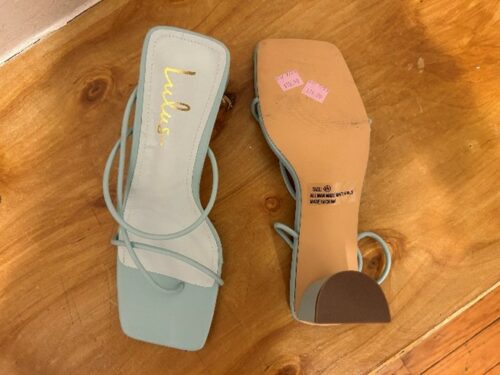 Square Toe Sandals
This summer's 'it' sandal will still be popular going into fall. The chunky heel makes them versatile and easy to strap on for longer walks or longer nights, while the straps make it perfect for homecoming or formal. The next time you're browsing the shoe rack at Goodwill, don't forget to look for any heels in your size that you might be able to wear to one of the early semester dances to get ahead of the game.