It wasn't the ending of the summer anyone had planned. So many of our vacation plans, summer concerts, ball games, annual festivals, special events, family gatherings, all were either cancelled, postponed or seriously scaled back. In a lot of ways it still feels like March in my head. Where did summer even go?
We all wish we could somehow go back and live the summer that wasn't what we expected and make it right, but until we get a time machine, Goodwill has our backs. If you're over pretending you're traveling from your living room, we're here for a retail therapy break. A summer of unexpected curveballs doesn't have to spoil the fun of sporting the souvenirs of places you'd planned to go, people you'd planned to see, or sporting events you'd dreamt of attending before things got weird. With a little adjusting, you can still celebrate the things that didn't happen, and hopefully will again soon.
That trip to the amusement park? Well, there's always next year. And if you've got a keen eye, maybe you'll spot some ears to wear during your visit BEFORE you go — and for way less than you'd pay there!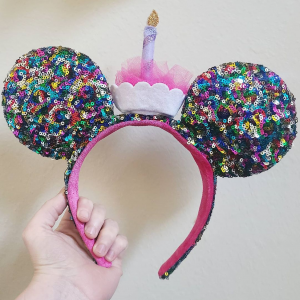 Credit: @joyfulandjoyous
Hoped to learn how to make fancy European coffee in Rome? Well, no time like the present to find the tools at Goodwill to perfect espresso skills BEFORE you go. By the time you get to Italy, the locals will be asking YOU for brewing tips!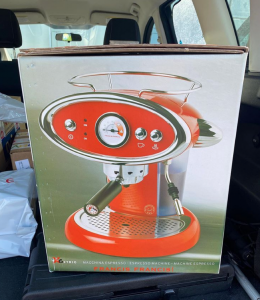 Credit: @ridesharereseller
Planned on heading to the Olympics in Japan this summer? Yeah, they'll be back next year. I'm sure you can't possibly be as bummed as the athletes who had been preparing their whole lives to compete in 2020. In the meantime, you might discover some vintage Olympics gear that can tide you over until we can celebrate athletes on the world stage again. You could even wear it to train for Olympic-level sports yourself!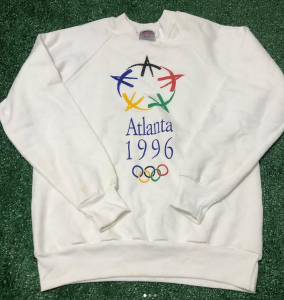 Credit: @newvintageorder
So, yes, it was a summer we didn't expect. But if there's anything we Goodwill shoppers know, it's how to turn lemons into lemonade — so we've got this. Because Goodwill has been turning lemons into lemonade for years by taking gently used items and giving them new life! Not only do the items you purchase at Goodwill help the environment (and maybe make up for some postponed memories), but it also helps people in your community get a leg up through job training. It's even more important now — more than ever — to support our neighbors and the planet.