It's likely that over the course of the last few months, you've spent more time than usual at home. For me, this unexpected time indoors created a need to detox the material items in my life. The piles of items that had been sitting in each room for years had never bothered me, until I was forced to spend most of the hours in my day staring at them. It was kind of a wake-up call to downsize, and because I had the time to do it now, I did.
I found that when I downsized my material items, I could better appreciate the items I own that are important to me. I dedicated the hours I might have normally spent out to eat with friends or at a yoga class in the city going through boxes and bags of clothes, kitchenware and random odds and ends that I'd forgotten I'd even owned. To say the least, there were certainly a few surprises.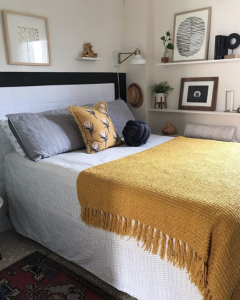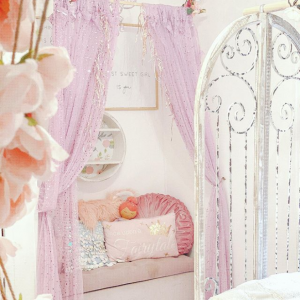 Photos:@theplantgirlathome, @quaintandqute
I found a photo album of pictures from my grandparents' wedding in Italy — an album my grandfather had likely brought with him when my grandmother died and he came to live with my family — yet no one had ever seen it until this week. I found artwork that had been carefully collected before I was born and then boxed up and forgotten in the back of a closet for years, and a box of dance recital outfits that I didn't know I had kept.
As I found these items and continued to make my way through each week of quarantine, I started to get rid of the excess in my life that no longer had a use and was no longer bringing me any joy. Anything that had been hidden away years ago "just in case" I could ever use it was added to a growing donation pile that would later be dropped off at Goodwill. When I looked around me, I started to see more of a home than a storage area — more of myself and my interests as an adult than the material items that had remained from my childhood.
Bringing memories to the surface was a cathartic experience for me that also kept me busy during a difficult time. I kept those memories and photos, but the space I had back after loading up the donation pile gave me the room to add creativity and conscious touches to the atmosphere.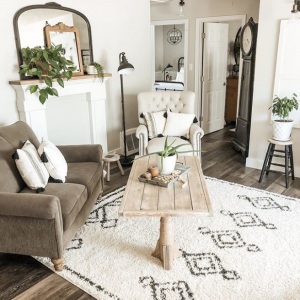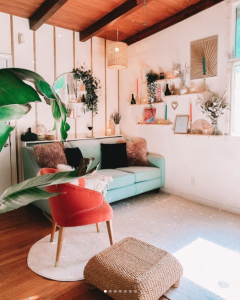 Photos: refunkedjunkque, @amylcope
From what I've seen on social media, it looks like I'm not the only one to take on this project! Now that more than 90 percent of Goodwill stores are open again, I've loved seeing how everyone has been decorating their newly decluttered homes with amazing thrifted finds.
Of course, not every nook and cranny of your newly de-cluttered home needs to be filled again — but there is a little bit more room for creativity when given the opportunity to find the right basket, shelf or decorative mirror to incorporate into your space while showing more of your evolved style.
To learn whether Goodwill stores are open in your area, visit the Goodwill Locator. Click the Filter option and select Headquarters only. Then, enter your ZIP or Postal code and click the magnifying glass or hit Enter to find your local Goodwill's website, social media channels or phone number for more information. If your local store isn't open just yet, you can shop Goodwill online at shopgoodwill.com® for some more amazing finds.