On rainy days, I feel the pull of my television, and it's almost as though my pajamas are a second skin. When I accept these conditions and sink into the couch to pass my day, though, at the end of it I'm left feeling pretty rotten. Where did my day go? How is it already dinnertime? Did I really just watch Twin Peaks for five hours straight?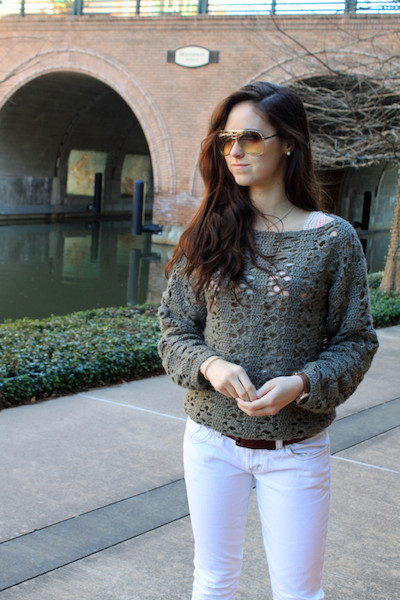 Photo via shopwithpippa.com
Here's my solution to combatting the rainy day blues: pull on your favorite sweater (just as cozy as pajamas!) and head to Goodwill®. Based on this blog post, it sounds like Pippa and her daughter also appreciate the importance of the perfect snuggly sweater. Maddy scored big time with this gorgeous crocheted pullover from their local Goodwill. To me, it seems like the perfect sweater for a rainy summer day; it's not stuffy, but it conveniently drapes around you like a warm hug. I'll keep my eyes peeled for a similar sweater on my Goodwill trip today!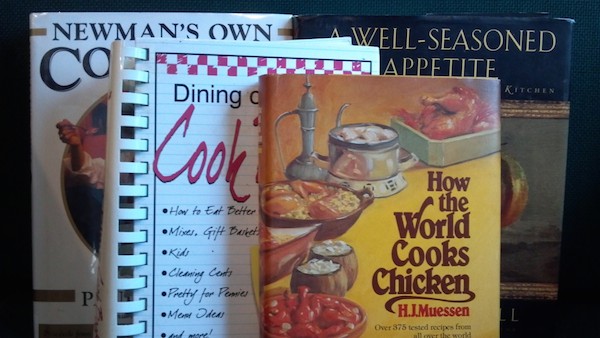 Photo via www.goodwillnne.org
When it's raining cats and dogs, as it is here for me, there is even hope for those of us who hate cooking. A steaming soup pot, a whistling kettle or the waft of cookies baking can easily brighten up a dreary household. Although I may not be an expert on cloudy day cuisine, days like today bring out my best attempts. This is where cookbooks come in! As long as I stick to the recipes they provide, things can't go too terribly wrong. Wendy over at Goodwill Industries of Northern New England (Portland, ME—my local Goodwill!) gives me even more hope with this blog post in which she shares a little portion of her thrifted cookbook collection. For her, cookbooks offer more than just dinner ideas; they can trigger a geography lesson or transport her back in time! Looks like I need to bulk up my collection. …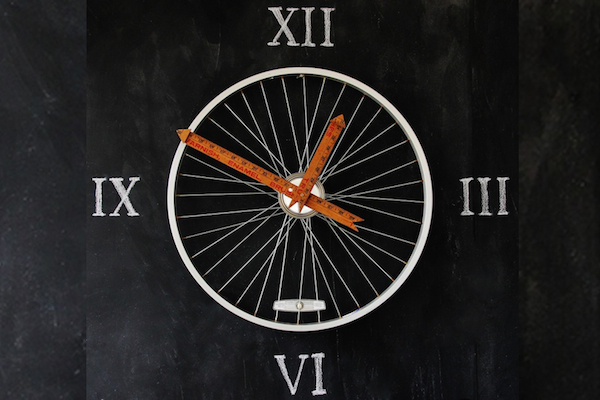 Photo via theartofthrifting.wordpress.com
And the most important thing to search for on a rainy day thrifting trip are the components for an indoor DIY project. Nothing keeps me occupied (and therefore, away from the TV) like a drill and a hot glue gun. I'll have a rickety old bicycle and a yardstick on my radar today thanks to this amazing bike wheel clock tutorial shared by Goodwill of Northwest North Carolina (Winston-Salem)! I'm just enamored with its classy vintage look. It's such a unique piece, but it's classic enough that it won't soon go out of style. Happily, the tutorial sounds easy enough to complete while I'm waiting for those cookies to bake!
Perhaps I could make one clock for me and turn the other wheel into one for a friend? Surely, a local cycle repair shop would love to take the left over parts. I'd be happy, they'd be happy, and the community-based programs and services that rely on Goodwill's revenue will continue to succeed! Rainy day blues averted, and I left my home and my community a better place, too. Not bad for one dreary day off!