Fall is the season that brings to mind colorful leaves, pumpkin spice and – mending? Yes! If you haven't heard of the Slow Fashion movement by now, it's exactly what it sounds like– the opposite of fast fashion. That means mending, making, reducing and appreciating the pieces in our wardrobe to be more in tune with our impact on the world.
October is officially #slowfashionoctober – a movement that Goodwill founder Edgar J. Helms would've found very familiar. He founded Goodwill in 1902 as a way to put people to work by refurbishing donated items to make them useful again. In that same spirit, October is a perfect time to join in and slow down, take stock of things already in your closet and become more conscious of the pieces you gather to curate your individual style.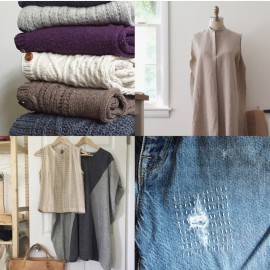 (credit: FringeAssociation.com)
Fast fashion over recent years has created a culture of shopping for quickly made, low-quality, highly disposable garments that have become a big problem for our landfills and for our environment overall. Goodwill Industries International (GII) actively works to counteract that trend every day by selling high-quality, gently used garments at low prices, recycling textiles that cannot be salvaged, and hosting events like this one coming up later this month in Seattle to promote secondhand fashion practices on a larger scale.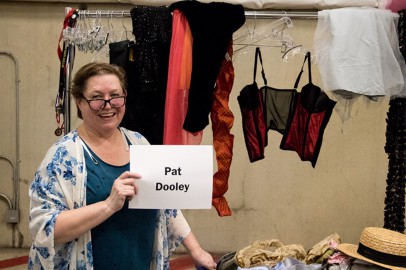 Slow fashion can be achieved in different ways, or in a combination of ways, depending on the the approach you'd like to take. It can mean mending and caring for items you already own to extend their usefulness. It can mean buying things secondhand to prevent them from going to a landfill. It can mean buying secondhand items to upcycle or repair yourself to add to your wardrobe. And if your skill level allows, it can even mean taking the time to hand make something from scratch to add to your wardrobe, especially something made from secondhand materials.
Here's a few easy ways to incorporate #slowfashionoctober into your life:
MAKE: Need a hat? Take your time and knit one you'll love forever with some yarn you found at your local Goodwill, rather than jumping on the big box store's website.
ALTER: Add unique touches to make a t-shirt fit your body better, like Marie C.
CREATE: Find a cool vintage sheet and transform it into a perfect dress.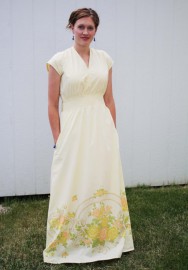 (credit: running-w-scissors.com).
 No matter your approach or your skill level, #slowfashionoctober is a challenge worth taking on.
I plan to spend the coming weeks combing through my wardrobe, donating what I don't need to my local Goodwill, making myself more conscious of my wardrobe choices, and slowly curating a closet of pieces that are unique and sustainably stylish, all year round.