When you donate your new and gently used items, local Goodwill organizations sell them in stores or on shopgoodwill.com and use the revenue generated to provide valuable employment training and job placement services for people in your community.
Looking for the nearest Goodwill? Use our locator to find the nearest career center (for help finding a job), retail store, donation site, or outlet store (which sells items in bulk) operated by our network of 157 independent, community-based Goodwills.
Find a Donation Center Next to You!
HOW YOUR DONATIONS HELP
When you donate to Goodwill, you are making a real difference in people's lives. After you drop off your clothes, blankets, electronics, and other items, we sell them in stores or online at shopgoodwill.com. When someone buys your item, local Goodwill organizations use that money to provide job training and other services for people in your community.
Want to know just how much good your donations are doing? After you drop off your items at Goodwill, determine the impact of your donation – for yourself, those in your community and for the planet.
More than 427 million pounds of computer electronics have been responsibly recycled through Goodwill since the partnership with Dell started in Texas in 2004.
WHO YOU HELP
Goodwill empowers people to change their lives. More than 230,000 people earned jobs in 2019 with our help.
We invite you to read the success stories of the many individuals helped by local Goodwill organizations with support from donors like you.
HOW TO GET TAX DEDUCTIONS
When you drop off your donations at your local Goodwill, you'll receive a receipt. Hang on to it! You can claim a tax deduction for donations that are in good condition.
The U.S. Internal Revenue Service requires you to state the value of your donation in order to claim a deduction.
THE IMPACT OF YOUR DONATIONS
Want to know just how much good your donations are doing? After you drop off your items at Goodwill, determine the impact of your donations and see how your items help job seekers in your community and the planet.
FINANCIAL DONATIONS
Your financial gift is an opportunity to support critical job placement services in your community. Jobs hold a vital role in our lives. They provide individuals and their families purpose, stability, community and a steady paycheck.
We believe in the transformative power of jobs and have built our mission around empowering individuals to better their lives through job training, skills development and job placement programming in local communities across the U.S. and Canada, having a hand in 1 of every 200 job placements across the U.S. Our network of 157 local organizations provided job training and job placement services to more than 2 million individuals last year with the help of donors like you. In addition to donating your gently used items, consider a financial gift to Goodwill and support individuals looking for work in your community.
Go To GiveGoodwill.org To Make a Gift Now!
PLANNED DONATIONS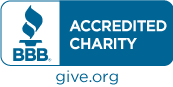 When you make a planned gift to Goodwill, you secure your status as a job creator in the years to come. Continue the great work you have initiated in your life by empowering Goodwill Industries International or one of our 156 local Goodwill organizations to assist individuals in need by naming us in your will, giving us an insurance gift, declaring us a beneficiary of your 401(k), 403(b) or IRA plan, or creating a Charitable Remainder Trust.