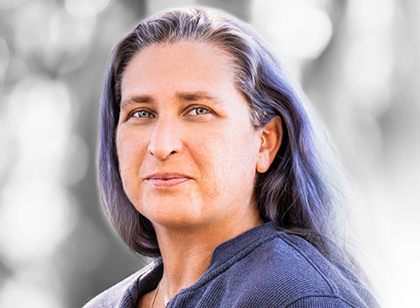 Andrea
Savannah, GA
Andrea served in the U.S. Air Force as an Education and Training Manager, but after sustaining a service-connected burn injury, she medically retired. Following her retirement, Andrea experienced difficulty in finding sustainable employment, as her injuries impacted her stamina and tolerance for many full-time positions. Andrea was referred to Goodwill Southeast Georgia where the Vocational Rehabilitation Department helped her get the disability benefits she needed to help move forward.
Then Andrea helped pay it forward. As an employee of the Goodwill Southeast Georgia during the pandemic, she provided the same care and support she had received by helping find educational and other resources for Goodwill program participants and associates in areas where few resources were provided for home schooling their children. Andrea also found food banks and food kitchens in areas lacked organized assistance programs.
Andrea's passion for serving others exudes from all that she does. She is currently employed with Goodwill part-time in the eBooks department and cares for rescue horses through her Second Chances Equine Rescue organization.
How Your Donation Helps the People in Your Community
When you donate new and gently used items, such as a purse, you help someone like Andrea find a job.
Local Goodwill organizations sell your items in stores and online, and the revenue generated provides valuable employment training and job placement services for people in your community.
Back to Gallery