TJ Gioconda
TJ is Goodwill Industries International's social media specialist. He works to further promote, create, and maintain interactive properties on and off the Goodwill.org, helping with the various online and multimedia productions of the agency.
Posted: December 9, 2013
A debilitating back injury forced Veena to have to leave her warehouse job where she'd been working for 15 years. She was referred to Goodwill, where she improved her computer skills and later served as a volunteer. She was later hired by Goodwill in February 2001 and has worked there ever since. "Anyone that is given a chance and puts forth an effort can move forward," she says.
Posted: November 13, 2013
As an adolescent, Haley struggled to progress along her educational path due to her bipolar disorder, but eventually gained her high school diploma and secured a job. Unable to maintain the position, she began working with the Department of Rehabilitation Services, who connected her with Goodwill. There, as part of the "Let's Go to Work!" program, she built her job readiness skills and was eventually hired in a cashier position. "I know without the help and support of my job coach in Goodwill I would have never been able to move into a competitive job," she says.
Posted: November 6, 2013
Nikkinta knew she was in for a journey as she left incarceration and started to look for work — she just wasn't sure where to start. After participating in a Goodwill job readiness program, she obtained a machine operator job and has been steadily working her way up the career ladder since. "You should never judge what you've done in the past. The first step is to forgive yourself — because if you don't believe in yourself, no one else will," she says.
Posted: October 15, 2013
Vincent, a sixth generation military service member, faced unemployment and homelessness after transitioning into civilian employment. He got a new start after connecting with Goodwill Industries of Houston. He says, "This program is a blessing, it really is. It has helped so many different people out in so many different situations. It's a life‑changing experience. You get to start all over. It's hard to imagine that anyone would have such a big heart or that a program out here in the United States would exist.
Posted: October 8, 2013
After transitioning out of the military, Rebecca tried to get an administrative job using the same skills she honed while in service, but encountered employers who were reluctant to hire someone without a degree. She connected with Goodwill in Orange County, where she found employment and regained her sense of self-sufficiency. "Goodwill provided me not only financial stability, but also training and education. I'm learning new skills every day and I'm honestly really happy to be there," she says.
Posted: October 1, 2013
Prior to receiving Goodwill services, Shay led a hectic life as the sole provider for her children. Now that she has a new career in the construction industry, she says her family looks up to her as a role model and mentor.
Posted: August 6, 2013
Pamela, a lifelong track-and-field athlete, joined the Army's World Class Athlete Program after missing the Olympic team by two spots. Following her time in the military, she faced more than a year of unemployment and struggled to find a match between her military skills and civilian positions. After connecting with Goodwill, she was hired as an employment specialist and later promoted to program manager, where she now helps other veterans get back on their feet.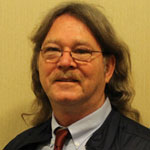 Posted: July 22, 2013
Diagnosed with Tourette syndrome, OCD and a mild intellectual disability, Jennifer McGrath had limited job skills when she was referred to Goodwill. Her father, Donald, shares how she blossomed in the program and. "To see my daughter working at Goodwill has been like a miracle. I didn't expect that she would be able to come so far, so fast."
Posted: July 16, 2013
After her son was murdered, Diane turned to drugs and alcohol to cope. She was arrested for drug possession in 2010 and went to jail, where she decided it was time to turn her life around. Through her connections, she connected with Goodwill. "They gave me a clean slate, they didn't look at my background and they didn't judge me," Diane says.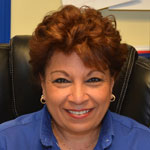 Posted: July 9, 2013
As a member of the U.S. Navy, Rosa was entrusted with top secret information and served her country for three years. After becoming pregnant, she left the military and embarked on a retail career. She found her way to Goodwill, where she's worked for the last four years. "Seeing people's lives change is what makes me happy," she says.