PRESIDENT AND CEO
Steven C. Preston
Goodwill Industries International
Rockville, MD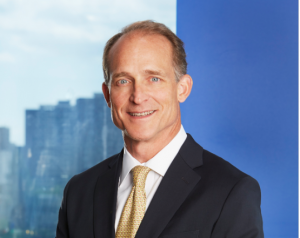 Prior to joining GII, Preston held leadership positions in the public and private sectors as an executive with vision, enthusiasm and dedication.
Preston served as Secretary of the U.S. Department of Housing and Urban Development and as the Administrator of the U.S. Small Business Administration, leading both federal agencies during times of national crisis.
He orchestrated successful turnarounds as the CEO of two private corporations, Oakleaf Global Holdings and Livingston International. He was also the CFO of two Fortune 500 companies — Waste Management and ServiceMaster — during times of significant change and restructuring for each company.
Preston graduated with Highest Distinction from Northwestern University and holds an MBA from The University of Chicago.
GII BOARD CHAIR
Dale Jenkins
Covington, LA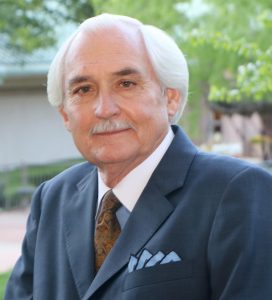 Dale Jenkins is a retired partner with Deloitte LLP. Throughout his career, Jenkins has provided a range of strategic consulting services to international Fortune 500 companies within the retail, distribution and consumer product industries.
Since joining the Goodwill Industries International board of directors, Jenkins has served on multiple committees and most recently chaired the strategic issues and planning committee. Jenkins has served on the board since 2015.
Jenkins currently serves on the Dean's Advisory Council for the E.J. Ourso College of Business for Louisiana State University. He has also served on the boards of directors of numerous charitable and civic organizations, including the St. Louis Arts and Education Council, the U.S. National Senior Sports Classic (U.S. Senior Olympics), and the St. Tammany Economic Development Foundation. Jenkins received a bachelor's of science degree from Louisiana State University.
GII BOARD OF DIRECTORS
2018-2019 Board Directory (PDF)
THE GOODWILL NETWORK
Goodwill's network of 159 independent, local Goodwill organizations in the United States and Canada offers customized training and services for individuals who want to find a job, pursue a credential or degree, and strengthen their finances. Each Goodwill is led by its own chief executive and governed by an independent board of directors.
Use our locator to get in touch with your nearest Goodwill headquarters. To contact Goodwill Industries International, call (800) GOODWILL or email contactus@goodwill.org.