PRESIDENT AND CEO
Steven C. Preston
Goodwill Industries International
Rockville, MD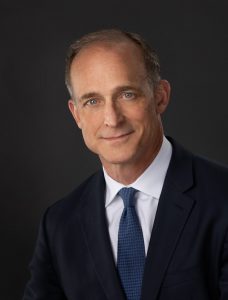 Prior to joining GII, Preston held leadership positions in the public and private sectors as an executive.
Preston served as Secretary of the U.S. Department of Housing and Urban Development and as the Administrator of the U.S. Small Business Administration, leading both federal agencies during times of national crisis.
He orchestrated successful turnarounds as the CEO of two private corporations, Oakleaf Global Holdings and Livingston International. He was also the CFO of two Fortune 500 companies — Waste Management and ServiceMaster — during times of significant change and restructuring for each company.
Preston has appeared on ABC's "Pandemic," Bloomberg TV, Cheddar, CNBC, C-SPAN, FOX News and FOX Business' "Varney & Co." and has been featured in the Associated Press, Forbes, Inc., and in The Wall Street Journal. Preston has appeared on numerous radio shows, podcasts and YouTube series, including AEI's Hardly Working, Working Nation, World at Work and Indeed's Here to Help. Preston is a sought-after speaker on workforce development and skills for the future and has served as a keynote speaker for the U.S. Chamber Foundation's Corporate Citizenship Conference: Business Solves, the U.S. Chamber of Commerce Foundation's Talent Forward Conference, the Small Business Administration's National Small Business Week, and the Tugboat Institute Summit.
Preston graduated with Highest Distinction from Northwestern University and holds an MBA from The University of Chicago.
Follow @StevenCPreston on Twitter.
GII BOARD CHAIR
Amy Luttrell
Louisville, KY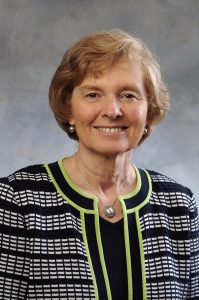 Amy Luttrell, president and CEO of Goodwill Industries of Kentucky (Louisville), has served the Goodwill® network for 40 years, and served on the GII board for three terms. During her tenure on the GII board, Luttrell served as secretary and vice chair of the board, and she chaired the board's Strategic Issues Planning Committee and various committees for Goodwill's Conference of Executives. She also chaired two Goodwill associations, including the Mid-Atlantic Goodwill Industries Coalition as well as the Ohio Association of Goodwill Industries.
Prior to her current position, she served as president and CEO for three other Goodwill organizations: Goodwill Easterseals Miami Valley (Dayton, OH), Goodwill Industries of Middle Tennessee (Nashville) and Goodwill of the Southern Alleghenies (Johnstown, PA).
Luttrell is the recipient of Goodwill's coveted Kenneth K. King Management Award for Executive Excellence. She is also a graduate of GII's Executive Development Program, Leadership Dayton and Leadership Kentucky. She obtained her bachelor's degree from Murray State University.
Luttrell serves on the Kentucky Workforce Innovation Board (KWIB) and chairs the Rotary Club of Louisville's Philanthropy Committee.
GII BOARD OF DIRECTORS
2020-2021 Board Directory (PDF)
THE GOODWILL NETWORK
Goodwill's network of 156 independent, local Goodwill organizations in the United States and Canada offers customized training and services for individuals who want to find a job, pursue a credential or degree, and strengthen their finances. Each Goodwill is led by its own chief executive and governed by an independent board of directors.
Use our locator to get in touch with your nearest Goodwill headquarters or you can email us.