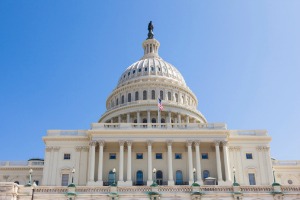 At the end of President Lincoln's second inaugural address, he implored a war-weary nation "…to care for him who shall have borne the battle and for his widow and his orphan…."  All the country was aware of the sacrifice.  From big cities to small rural towns, there was either direct destruction because of the civil war or their soldiers had been lost or wounded in battle.  As in most of his addresses to the nation, Lincoln spoke to both current and future generations.
After the end of World War II, a war where American cities and towns were untouched by the devastation, Americans were reminded again of the sacrifice their countrymen and women in arms had made for victory.  The movie, The Best Years of Our Lives, which won nine Academy Awards, conveyed the struggles facing America's veterans just as Lincoln had so eloquently expressed 80 years earlier.
Today, Lincoln's call to care for the nation's veterans remains one of the few issues on which there is room for bipartisan agreement today.
This fact was in full view in a House Veterans Affairs Subcommittee on Economic Opportunity hearing I attended yesterday. The hearing focused on the Department of Veterans Affairs Vocational Rehabilitation and Employment (VR&E) program and the Department of Labor's Veterans' Employment & Training Service (VETS) program.
Subcommittee members heard about some of the challenges facing veterans, the limitations of both programs such as too few counselors, limited resources to help all veterans seeking those services, and the need for better coordination. Both programs received good reviews from those who testified, but both Republican and Democratic subcommittee members agreed that improvements were needed.
The subcommittee will take input from interested public parties for five days (until July 13) and GII intends to share an updated version of our white paper, From Deployment to Employment with the subcommittee.  We also hope that Congress will consider legislation to improve our nation's VR&E and VETS programs.  Please join our Legislative Action Center to help push that legislation should Congress consider it this year.